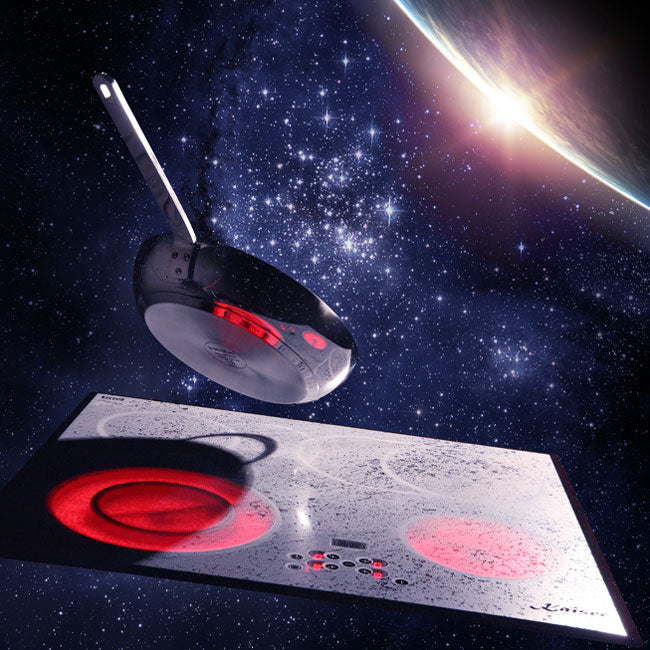 The highest quality
Taking centre stage in your kitchen, the hob sits above an integrated oven or countertop, providing a versatile cooking surface for pots, pans, woks and more. Simplistic at a first glance, but look closer and you will see our range of hobs offer excellent ease-of-use features to make day-to-day cooking a joy rather than a chore.
Our range of hobs focuses on helping you to create luxurious kitchens, without any compromise on performance. You have several choices when it comes to a new hob for your kitchen. There's the standard gas burner hob, the stylish electric ceramic hobs, or the more modern induction hobs.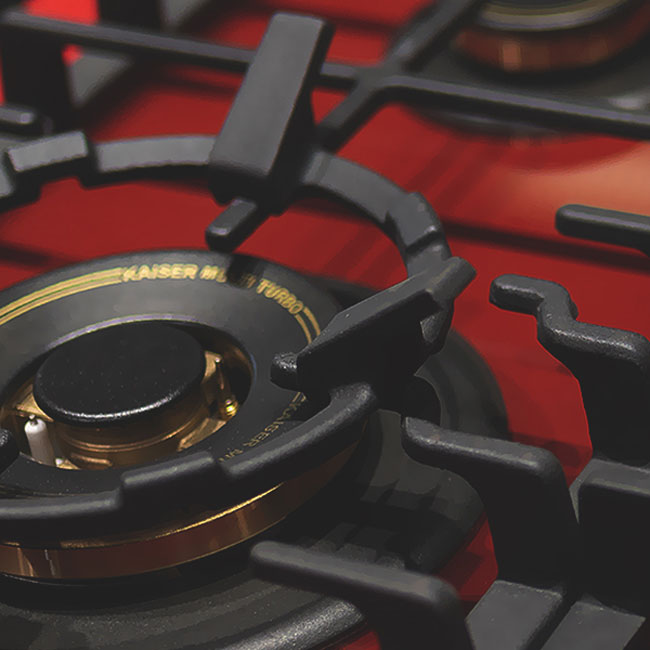 Not just black
Here at Kaiser, we pride ourselves on offering a selection of appliances, uniquely designed in stunning colours that wont be found anywhere else. Our most popular signature range Empire, in stunning Bordeaux Red.
Or a more modern hob, designed with a classical ivory finish and elegant gold trim. All this and more, only found at Kaier. We try to cater to all kitchens and styles, which makes us confident we have the dream appliances just for you.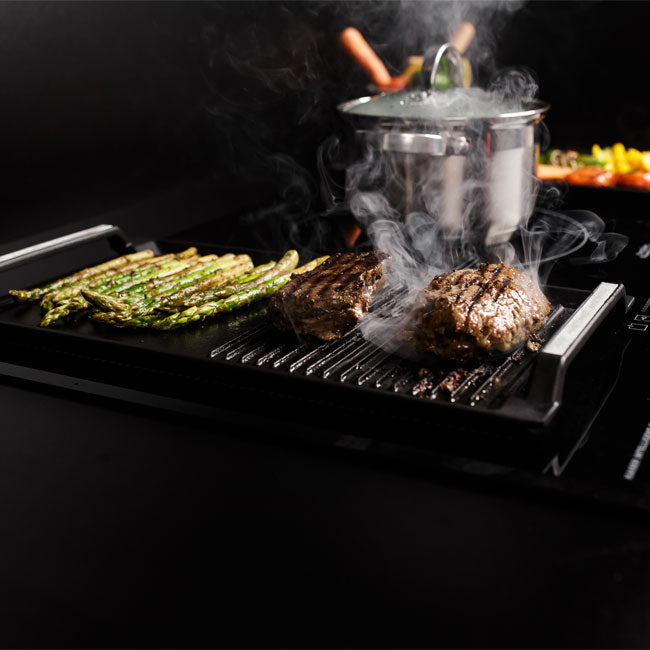 Cast Iron Griddles
One rigid and one flat. The rigid side allows you to create a seared finish for your food. Producing markings identical to the mouth-watering finish you get when BBQing, while also conveniently letting excess fat run away into the griddles channels.
The other section is perfectly flat, making it excellent for breakfasts such as eggs and pancakes. Whichever side you use, this cast iron griddle will last you for years to come, helping you create tasty meals again and again.