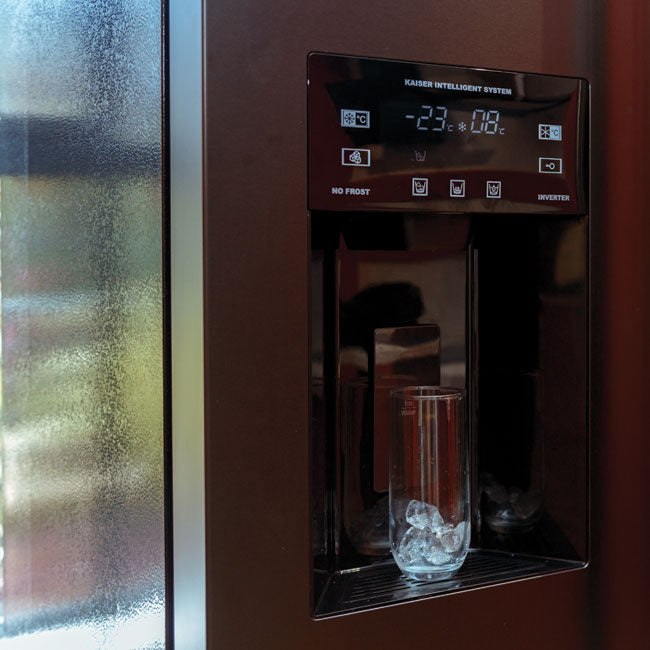 Built In Water Filter
The built-in water filter is a convenient feature found in
many modern fridge freezers. It is located at the front of the fridge and provides chilled water instantly, making it an easy and practical way to stay hydrated.
This feature filters the water that passes through it, removing impurities and ensuring that you have clean and refreshing water available at all times. It also saves money by eliminating the need to purchase bottled water, making it an eco-friendly option.
In summary, the built-in water filter is a practical and eco-friendly feature that enhances the functionality of all our Fridge Freezers. It provides chilled and filtered water instantly, making it an easy and convenient way to stay hydrated.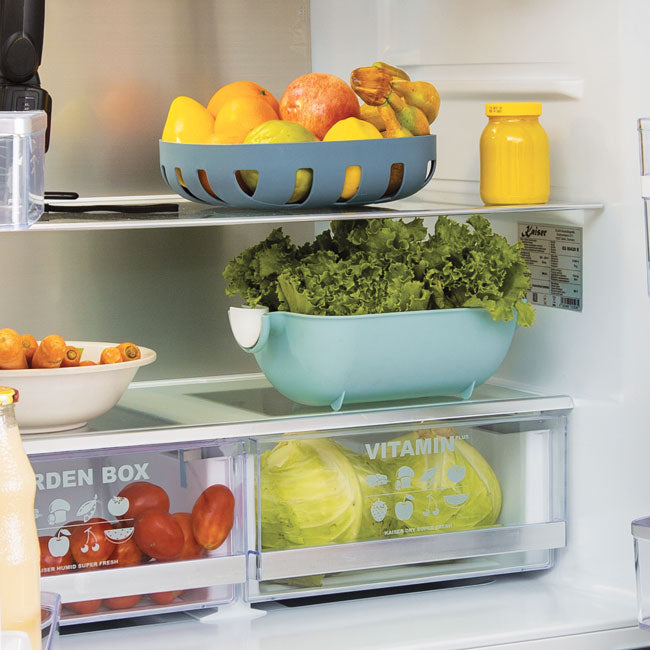 VitaminPLUS & Freeze Box Compartments
A Kaiser fridge freezer has several unique features that enhance the storage and preservation of food items. The VitaminPlus box is designed to prolong the storage life of vegetables by providing the optimum temperature and humidity levels. This feature ensures that your vegetables remain fresh and nutrient-rich for longer periods.
The freeze box is a special chamber that is made of cold-resistant plastic and is designed to store food items such as fish, meat, chicken, and cheese. This feature enhances the taste and nutritional properties of these food groups by keeping them fresh three times longer than traditional storage conditions.
By providing a more efficient and effective way to store and preserve food items, a Kaiser fridge helps to maintain the taste and nutritional properties of food items, ultimately contributing to a healthy and balanced diet.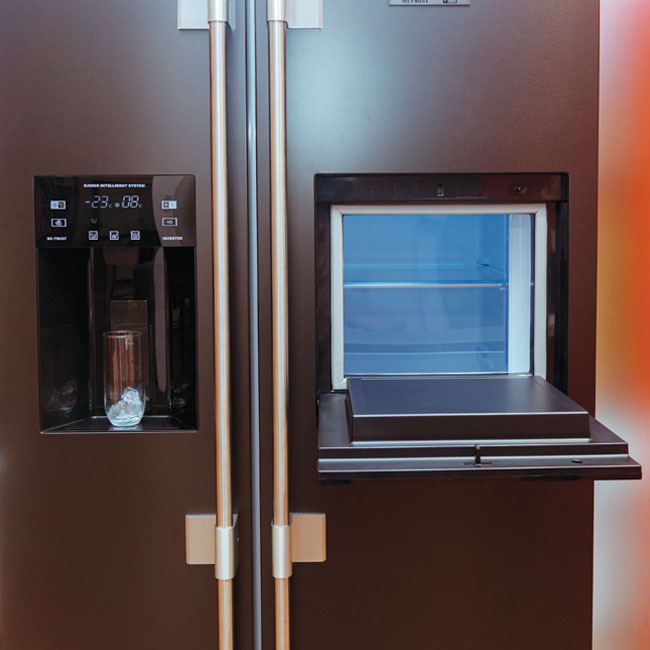 Champagne Multi Bar
The champagne multi bar hatch is a modern and luxurious feature found in high-end fridge freezers. It allows for easy access to cold drinks without opening the main doors, reducing the amount of cold air escaping from the fridge and saving energy. The hatch opens with a simple touch allows for quick and convenient access to beverages.
This feature is perfect for those who entertain guests or want to enjoy a cold drink at any time of the day. In summary, the champagne multi bar hatch enhances the functionality of fridge freezers by providing practical benefits and adding a touch of sophistication to any kitchen.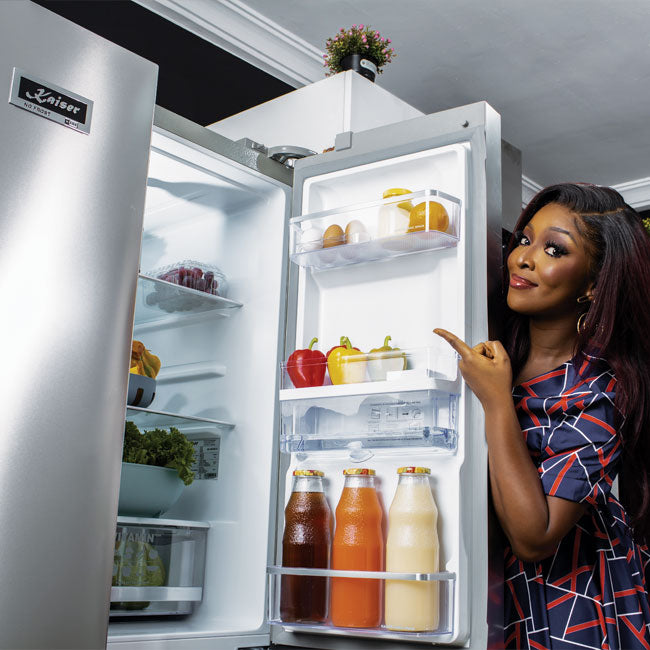 Engineered to Last
Kaiser Appliances are known for the robust German engineering that goes into every single model. Kaiser stays on top of worldwide innovations and incorporates them in constantly updated models, all without compromising on our unrivalled level of luxury aesthetics. The best example of this design philosophy can be seen in our multiple Award-Winning Art Deco Range, which combines an elegant, vintage style with ultra-modern cooking functionality.

All of these innovations can be found in every single easy-to-use, classically-styled appliance. If you haven't been looking around for cooking appliances recently, you'll be extraordinarily surprised to find the leaps and bounds technology has come in such a short span of time. We're confident you will find exactly what you need in our ranges. With any Kaiser Appliance, you are sure to be the master chef among your friends and family in no time.
Explore Our Classic Collections