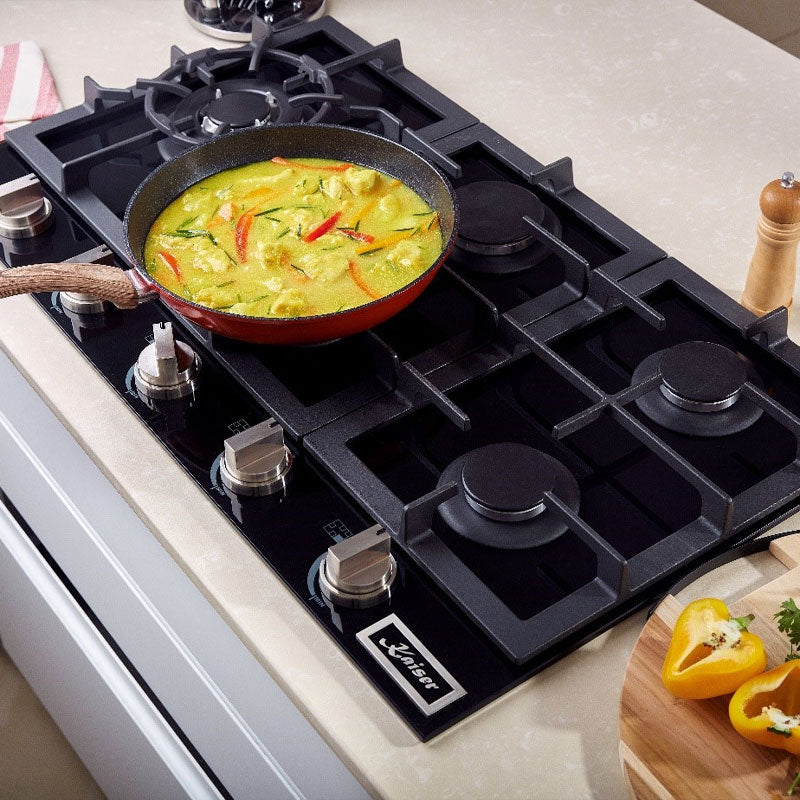 The highest quality
Every Kaiser Gas Hob comes with ergonomic and comfortable cooking grids, made of high quality cast iron . The cooking grids have no sharpcorners and can be cleaned very easily. They can be cleaned in any standard kitchen sink and in the dishwasher.
The control knobs of all our gas hobs are made of high quality solidmetal , styled in unison with the hob. In addition to the beautiful appearance, the control knobs make it easy to adjust your gas level and are also extremely safe.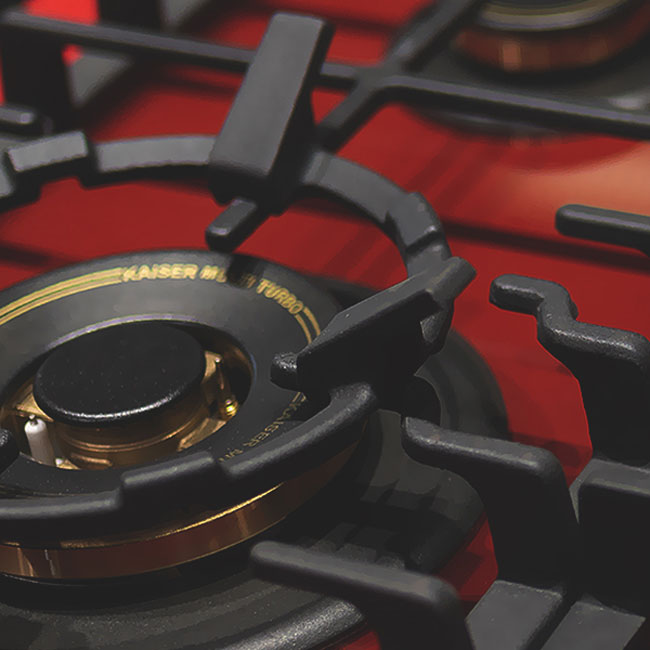 Not just black
Here at Kaiser, we pride ourselves on offering a selection of appliances, uniquely designed in stunning colours that wont be found anywhere else. Our most popular signature range Empire, in stunning Bordeaux Red.
Or a more modern hob, designed with a classical ivory finish and elegant gold trim. All this and more, only found at Kaier. We try to cater to all kitchens and styles, which makes us confident we have the dream appliances just for you.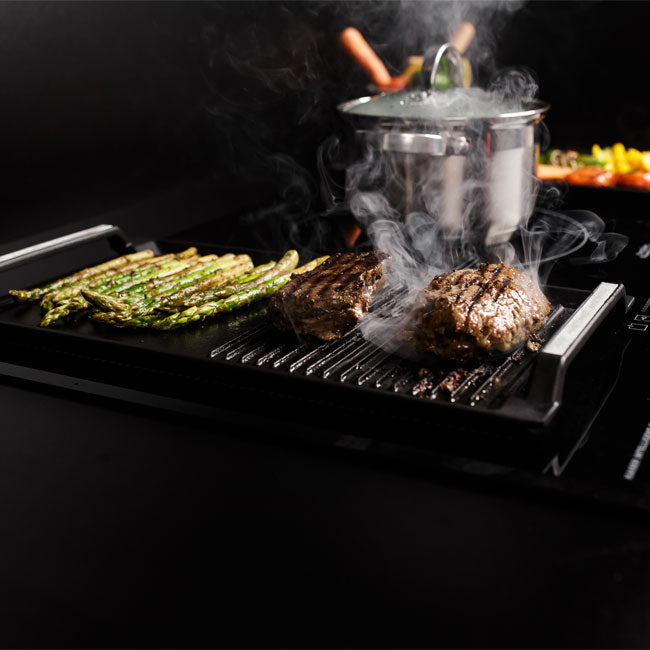 Gas Hob Griddles
One rigid and one flat. The rigid side allows you to create a seared finish for your food. Producing markings identical to the mouth-watering finish you get when BBQing, while also conveniently letting excess fat run away into the griddles channels.
The other section is perfectly flat, making it excellent for breakfasts such as eggs and pancakes. Whichever side you use, this cast iron griddle will last you for years to come, helping you create tasty meals again and again.