Cooker Hoods Buying Guide
Are you having trouble understanding all the different types of Cooker Hoods? Perhaps your existing kitchen hood doesn't work as well as it used to. Do you find yourself standing under your existing hood, listening to it loudly whirl away while removing hardly any heat? Maybe you're renovating your entire kitchen and are looking to expand your cooking station into a more aesthetically pleasing centrepiece.
Whatever your needs, our helpful guide will help you to find the perfect Cooker Hood for your kitchen. We will take you through the steps of measuring up for your new hood, making sure it's the right fit. Deciding on the type of Cooker Hoods; Be it Wall Mounted, Integrated or Island Hood. Finally, pick your ideal style and colour from one of our many exclusive collections.
What Size Cooker Hood Is Right For You?
Measuring up is easy when it comes to getting a new Cooker Hood. However, there are a few things to consider before you purchase. The first thing you need to work out is your measurements to make sure your new Hood not only fits, but the extraction rate matches the size of your kitchen.
The most important measurement to take first when purchasing a new Cooker Hood is the width of the hobs below it. Make sure the Hood that you purchase is the same width as the hobs or cooker below it. Putting it simply, if you have a Range Cooker with a Width of 90cm, you would want to match it up with a 90cm Cooker Hood. If you have a 60cm Gas Hob, you would need a 60cm Cooker Hood.
Next, you will want to take the measurement from the top of your cooker or hobs up to the bottom of your cabinets, or ceiling, depending on the layout of your kitchen. Take into consideration the HOT ZONE. You want to make sure there is at least a 75cm gap in this zone for the extractor to work as efficiently as possible while also protecting your safety.
There are a lot of different Cooker Hood layouts, some of which require more calculated measurements. If you are looking for more information on measuring your new Cooker Hood, feel free to contact us with any questions you may have.
Types of Cooker Hoods Explained
There are three different types of Hood that you can choose for your kitchen. Each one has its own unique benefits, styles and features. Make sure you understand the differences between these models before making your choice.
WALL-MOUNTED

The most popular style for British homes. A wall-mounted cooker hood sits above your hob or range cooker and effortlessly extracts heat and odours from your kitchen. Available in dozens of styles, colours and sizes.

Shop Wall Mounted Hoods

BUILT-IN

Known by many names; Bult In, Telescopic, Integrated. They fit discreetly to the underside of your kitchen cupboards. Built-in two industry-standard sizes of 60cm and 90cm, boasting great features and functionality.

Shop Built-In Hoods

ISLAND

Hanging above your kitchen island, an Island Hood becomes as much of a centrepiece as the island itself. We have designed a range of fully-functional and aesthetically stunning island cooker hoods to suit a large arrangement of kitchen islands and layouts.  

Shop Island Hoods
Which Style Is Right For You?
When it comes to finding the right style of Cooker Hood for your kitchen, you will be spoilt for choice. All Kaiser products are meticulously designed to the highest standards, winning us the German Desing Award multiple times.
So whether it be a modern, technologically advanced Cooker Hood, or a timeless classic design with vintage aesthetics, we have styles and collections to suit every kitchen.
Modern Cooker Hood
Modern Kitchen Hoods offer the newest features and innovative controls in a stunningly beautiful finish. Sturdy steel, exceptional extraction speeds, and designed with clean direct edges are all part of our modern Cooker Hoods.
AVANTGARDE PRO

For professional home chefs, the Avantgarde Pro range was designed with reliability, durability and functionality first. These futuristic Cooker Hoods provide amazing modern features such as Touch Controls. Operate by swiping your hand seamlessly across the front of the Hood to control the fan speed, power and lights.

Shop Avantgarde Pro

GRAND CHEF

For those that know what they need in their kitchen. Our Grand Chef range offers modern features in a variety of sizes. Encased in a stunning modern design, this range of hoods offers cutting-edge technology and features that would be ideal for a sleek, fashionable and busy kitchen.

Shop Grand Chef
Classical Cooker Hoods
Striking a balance between modern functionality with a retro charm, our classical Kitchen Cooker Hoods bring a vintage atmosphere to your kitchen that you won't find anywhere else.
ART DECO

Winner of the German Design Award several years running, the Art Deco collection manages to keep its classical, vintage style all while emanating a luxurious modern appliance. There are few Cooker Hoods that offer this level of quality while still being able to match with a classical kitchen aesthetic.

Shop Art Deco

BELLE EPOQUE

Soft edges, brass plates, classically styled, all in soft pastel tones such as red, blue, grey and ivory. The Belle Epoque range is for those looking for a truly unique look to their cooker hood all while retaining great functionality and features.

Shop Belle Epoque

EMPIRE

Our Empire Range of Cooker Hoods is one of our best-selling, and it's easy to see why. With extraordinary rustic designs, these appliances are both elegant and robust. Offering a one-of-a-kind vintage style, in three unique colours, you won't find a better-designed and built classical-style Cooker Hood anywhere.

Shop Empire
Cooker Hoods Key Features
Regardless of which Cooker Hood you purchase from Kaiser, they are all designed to offer an exceptional level of functionality. Each of our Hoods, be it Wall Mounted, Integrated or Island, are uniquely manufactured, providing state-of-the-art features, and making everyday cooking a breeze.
This includes everything from Touch Controls, offering you great accessibility, high power extraction with up to 1250 m³/h extraction rate, easy-clean black bevelled glass, and more. The list is massive so make sure you get to know all the great features all our different cooker hoods have to offer.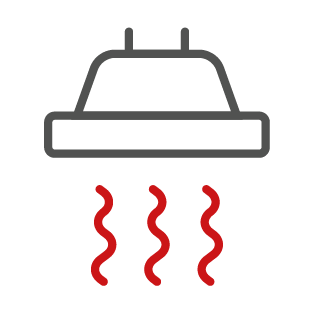 Odour Absorber Mode. For internal filtering & purification where external extraction is not possible.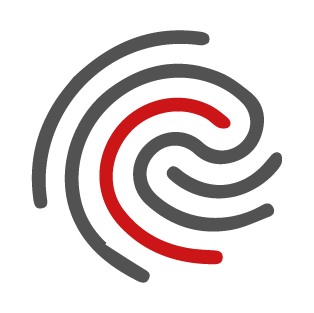 LCD Touch Controls. The touch-operated display controls the LED lamps, and the 3 fan speeds, making it simple to use & operate.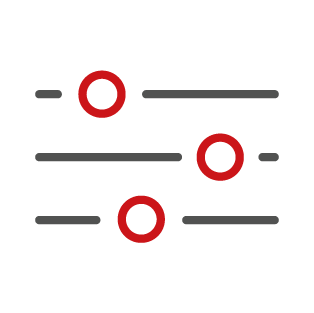 3 Speed Control. Gives you complete control over your fan speed, extracting odours and heat efficiently.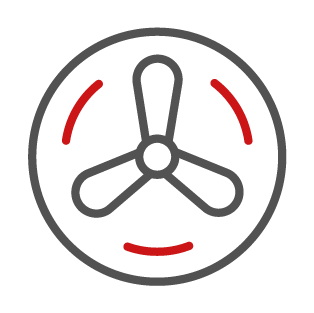 High Power Extraction. Our fans can go all the way up to an extraction rate of 1250 m³/h. Ideal for large, busy kitchens.
Adding Hobs & Ovens
Compliment your kitchen style with a matching Hob and Oven. We have a fantastic range to suit all our Hoods, each with its own unique styles, features and aesthetics to suit any kitchen.
GAS & ELECTRIC HOBS

Our range of hobs focuses on helping you to create luxurious kitchens, without any compromise on performance. There's the standard gas burner hob, the stylish electric ceramic hobs, or the more modern induction hobs.

Shop all Hobs

GAS & ELECTRIC OVENS

Our range of both Single Gas Ovens and Single Electric Ovens allows you to design a luxurious kitchen, without any compromise on performance. Available in multiple modern and classical styles, our fully-functional Ovens will bring joy to your kitchen.

Shop all Single Ovens
FREE DELIVERY

Get free standard delivery for every order. Upgrade to super fast delivery if you're in a rush for your order.

30 DAY RETURNS

Changed your mind?

All our products can be returned to us within 30 days of receipt.

UK CUSTOMER SERVICES

We're here to help!

Tel: 020 3488 3229

Email: sales@kaiser.co.uk