Single Ovens Buying Guide
In the market for a new Oven but not sure where to start? Are there too many options, sizes and features to choose from? Maybe you're looking for a replacement for your old oven, with modern features and intelligent cooking controls?
Maybe you're renovating your whole kitchen in your cottage and looking for that extra special aesthetic that you just can't find anywhere else? Whatever you're looking for, we're here to help you find the perfect oven for your kitchen.
What Size Oven Is Right For You?
Single ovens have one large cooking capacity that is generally 64 litres, although they can be as large as 73 litres if more space is needed. All our standard ovens come with a grill, multi-functional oven and fan functions.
They all fit into a 60 x 60 cm unit space as standard. If you need more help working out the sizes for your kitchen, head over to our Single Oven Measurement Guide.
What Fuel Type Is Right For You?
ELECTRIC OVENS

Electric Ovens are the most popular choice for British homes, heating up fast and offering reliable cooking by providing a consistent temperature. Easy to install and even easier to clean and maintain.

Shop All Electric Ovens

GAS OVENS

Gas Ovens are an excellent choice for those looking for a more energy-efficient appliance. Gas Ovens are a reliable choice for your kitchen and a must for avid bakers. Due to the combustion process, gas ovens have more moisture on the inside, which can be perfect for baking foods that should have a soft and moist surface.

Shop All Gas Ovens
Which Style Is Right For You?
When it comes to finding the right style of Single Oven for your kitchen, you will be spoilt for choice. All Kaiser products are meticulously designed to the highest standards, winning us the German Desing Award multiple times.
So whether it be a modern, technologically advanced oven, or a timeless classic design with vintage aesthetics, we have styles and collections to suit every kitchen.
Modern
Modern Ovens offer the newest features and innovative controls in a stunningly beautiful finish. Leather handles, brass plates, and clean edges are all part of a modern, multifunctional oven.
GRAND CHEF

For those that know exactly what they want in an oven. Our Grand Chef Ovens offer modern features with the highest capacity. At 73 litres and 10 operating functions, these elegantly designed Ovens will suit any modern kitchen.

Shop Grand Chef

AVANTGARDE PRO

For professional home chefs, the Avantgarde Pro range was designed with reliability, durability and functionality first. Built to last and never let you down, while sporting a robust heavy-duty, modern aesthetic.

Shop Avantgarde Pro Range
Classical
Striking a balance between modern design and retro charm, our Classical Ovens bring a vintage atmosphere to your kitchen that you won't find anywhere else.
EMPIRE

Kaiser's Empire Ovens are our bestsellers, and it's easy to see why. With extraordinary rustic designs, these appliances are both elegant and robust. Offering a one-of-a-kind vintage style, in three unique colours, you'd be hard-pressed to find a better-designed and built classical-style oven anywhere.

Shop Empire

BELLE EPOQUE

Soft edges, brass knobs, classically styled, all in soft pastel tones such as red, grey and ivory. The Belle Epoque range is for those looking for a truly unique oven. Without losing any functions or features, these highly stylised ovens would look stunning in any vintage-style kitchen. 

Shop Belle Epoque

ART DECO

Kaisers Art Deco Ovens combine clear lines, the most modern technology and high-quality materials to create an opulent kitchen appliance that makes it completely unique. Offers an exciting contrast between retro charm and modern design, creating a special atmosphere with its uncompromising consistency. Winning us the German Design Award several years running.

Shop Art Deco
Single Oven Key Features
Regardless of which Single Oven you buy from Kaiser, they are all designed to offer the highest level of features and functionality available. Each of our ovens is uniquely manufactured to provide state-of-the-art technology making everyday cooking a breeze.
This includes everything from Internal Thermometers and Intelligent Pre-Set Programs, to safety features and self-cleaning functions. The list is massive so make sure you get to know all the great features our ovens have to offer.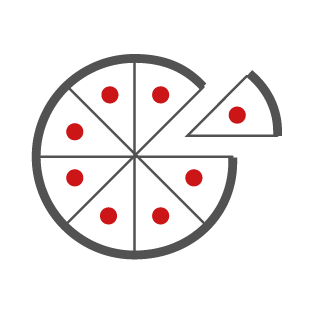 Pizza Function & Pizza Stone. Mimicking the cooking style of a traditional brick oven for a scrumptious, crispy pizza every time.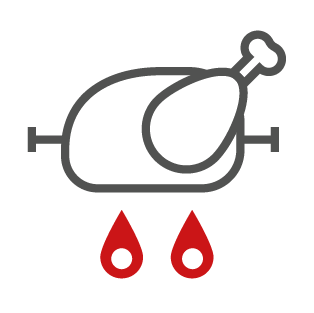 Electric Rotating Rotisserie. Perfect for cooking large pieces of meat, the rotisserie turns automatically proving even cooking.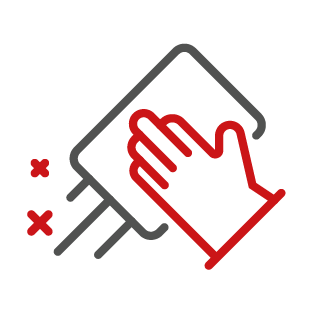 Pyrolytic Self-Clean Function. No need to scrub. Baked-on spots of grease and sauce can be easily removed in a blink!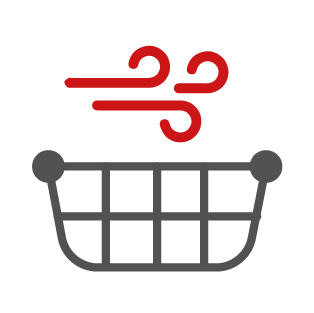 Air Fryer. Streams of hot air flow in all directions of the oven, creating a vortex that cooks food perfectly.
Adding Hobs & Cooker Hoods
Compliment your kitchen style with a matching Hob and Cooker Hood. We have a fantastic range to suit all our Range Cookers, each with its own unique styles, features and aesthetics to suit any kitchen.
GAS & ELECTRIC HOBS

Our range of hobs focuses on helping you to create luxurious kitchens, without any compromise on performance. There's the standard gas burner hob, the stylish electric ceramic hobs, or the more modern induction hobs.

Shop all Hobs

COOKER HOODS

 Our premium quality cooker hoods are designed to match our cookers, ovens and hobs so that you can tailor them to your kitchen's look and feel. Our Hoods are uniquely designed, have a classical aesthetic, and are statement pieces for your kitchen

Shol all Cooker Hoods
FREE DELIVERY

Get free standard delivery for every order. Upgrade to super fast delivery if you're in a rush for your order.

30 DAY RETURNS

Changed your mind?

All our products can be returned to us within 30 days of receipt.

UK CUSTOMER SERVICES

We're here to help!

Tel: 020 3488 3229

Email: sales@kaiser.co.uk