SKU: M 2300 & WK 2000 ElfEm
Regular price
£420.00
Sale price
£399.00
Unit price
per
Sale
Sold out
Classical Style Microwave and Kettle Bundle
Finished in Anthracite Black or Traditional Ivory
Stunning Electric Bell Shaped Kettle
Elegant 800W 23 Litre Microwave Oven
Perfect Holiday, Birthday, Christmas Gift for the kitchen 
Only available while stocks last
Exclusive to Kaiser Appliances
Introducing the Kaiser Empire Microwave and Kettle Bundle, a magnificent pairing of high-quality kitchen appliances that flawlessly unite practicality and sophistication to elevate your culinary journey. This thoughtfully curated bundle features two exceptional appliances, making it the ultimate gift for your loved ones during the holiday season and the festive magic of Christmas. Please note that this exclusive Kaiser bundle is available for a limited time and only while stock lasts throughout the holiday season.
 
Kaiser Empire M 2300 Em Freestanding Microwave Oven & Grill:
 

High-grade stainless steel (INOX) interior for effortless cleaning
23-litre capacity for versatile cooking options
21 operating modes, featuring grill, fan oven, and microwave functions
Electronic timer and button controls with a digital clock for precise cooking
Grill function (1,200 W power) and fan oven function (2,200 W power) for versatile cooking
Microwave function (800 W power) for quick and efficient heating
3 defrost programs and 6 automatic special cooking programs for convenience
Customizable programs (up to 3) tailored to your personal preferences
Antique-look handle and stylish black colour variation to match your kitchen decor
Dimensions (cm): H x 29.4, W x 49.4, D x 37
Kaiser Empire WK 2000 ElfEm Electric Bell Kettle:

Cordless body with cord storage in the base to keep your countertop clutter-free
Concealed heating element to prevent limescale build-up and enhance durability
Automatic turn-off feature when boiling is complete
Additional safety turn-off mechanism to protect against dry running
LED illuminated on-off switch for ease of use
Generous 2-litre capacity, with an internal maximum fill line to prevent overfilling
Decorative Spout Cap for an elegant touch, ensuring a drip-free pour
Lightweight and easy to maintain, perfect for both entertaining and daily use
Available in our popular traditional Ivory colour to complement your kitchen's aesthetic. Elevate your kitchen with the Kaiser Empire Kitchen Bundle, where style meets performance for an exceptional cooking experience. Whether heating up a quick meal or preparing an elaborate feast, these appliances are your trusted kitchen companions.

Full Description
Empire WK 2000 Kettle:
The Kaiser Empire WK 2000 ElfEm is an electric, vintage-style bell kettle. The highly stylish design is perfectly complimentary for your high-end kitchen. This elegant kettle comes in 3 colour options, this being our most popular traditional ivory version.

The kettle boasts a very high 2-litre maximum capacity, so is ideal for making a good few cups if entertaining, or for filling a large pan on the stove. Despite its high capacity and sturdy construction, it remains a very lightweight kitchen appliance, even when full. And, of course, is easy to maintain and can be easily wiped clean as needed.

As the kettle's cord is stored in the base, the wire can also be wound so that there aren't any unnecessary cables across your kitchen counter.
Electric bell-shaped kettle with base
Cordless body - cord is stored in the base
Concealed heating element, which prevents limescale build-up
Automatic turn-off once boiled
Automatic safety turn-off to protect against dry running
LED illuminated on-off switch
2-litre capacity
Internal maximum fill line - Overfilling may cause leaks
Decorative Spout Cap - This is not a whistling kettle
The spout cap must be open when pouring to avoid drips and leaks
Closing the spout cap does not make the kettle airtight
Empire M 2300 Microwave:


5 Microwave power levels

Slow defrosting / keep food hot
Rapid defrosting/cooking with little heat (eg boiling rice)
Heating
Cooking
Rapid heating (for liquids)
3 Microwave + Hot air power levels

Preparing food with hot air
Preparing meat and poultry
For baking
3 Microwave + Grill power levels

Grilling food
Preparing meat
Cooking meat and au gratin dishes
Defrosting by weight

Defrost your frozen foods - the weight range available is from 0.1 to 2.0 kg for automatic defrosting.

Special functions

Meat
Poultry
Potatoes
Pizza
Fish
Baby food
Memory function

The MEMORY function allows a range of frequently used parameters (time and power) to be stored in the memory. There are 3 independent memory cells, one for each of the main functions: Microwave, Grill and Hot air

Electronic timer

The electronic timer can be used to conveniently program the working time for the appliance. You can select the appropriate time to begin and end the cooking mode with the help of the Touch control buttons. The working time will be indicated on the digital display.

Quartz grill

The quartz grill is ideally suited to cook and to clean the oven.

Hot air system

The modern hot air system works with ring radiators and high-efficiency ventilators. This guarantees even circulation of hot air throughout the oven cavity. This fan-assisted cooking mode reduces cooking time, so it's both time and energy saving
Video
View full details
FREE SHIPPING

We offer a free delivery service on all appliances delivered in the UK.

30 DAY RETURNS

Hassle-free retuns if you are not 100% happy with your new appliance.

2 YEAR WARRANTY

Have complete peace of mind, with a 2 year warranty on all Kaiser appliances.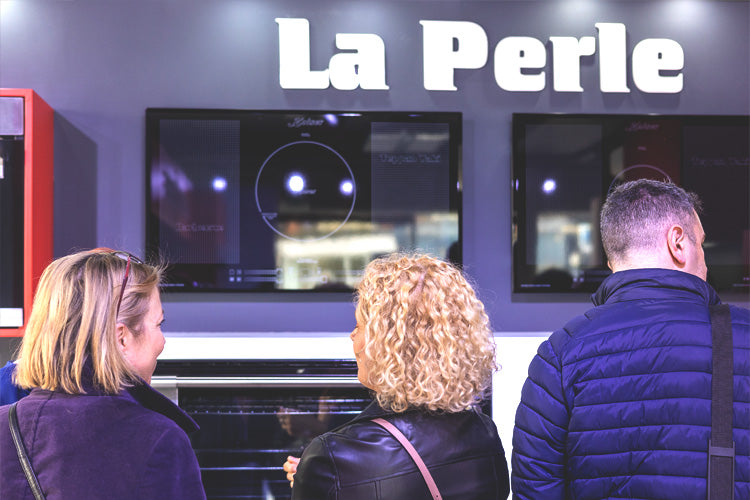 Virtual Showroom Appointments
Want to see our products live but can't make it to London? Book a free video call with our specialists.
We'll show you in detail any appliances you're interested in, answer any questions you may have, and provide expert advice and guidance.
Book Appointment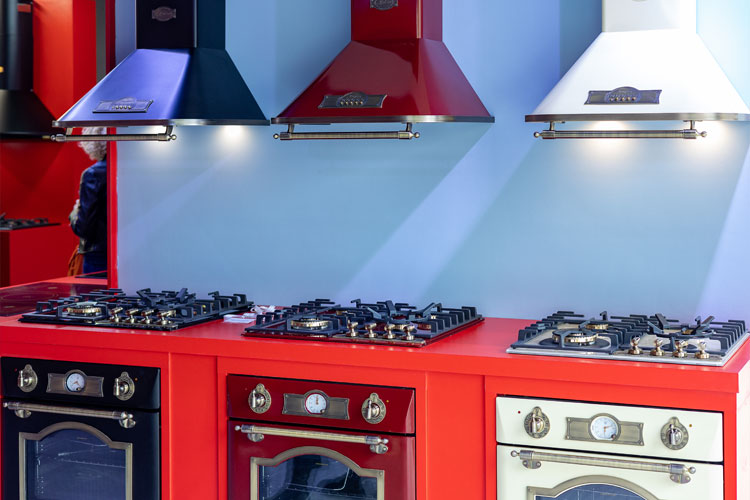 Save up to 13%
Supercharge Your Savings with Our Premium Kitchen Appliance Bundles! Upgrade your kitchen while saving up to 13% with our exclusive bundles. Whether you're eyeing a sleek combination of ovens, cooker hoods, hobs, dishwashers, and fridges from our thoughtfully crafted collections or want to curate your own set, we've got you covered. Unleash your inner chef and design the kitchen of your dreams while enjoying unbeatable discounts
Explore Bundles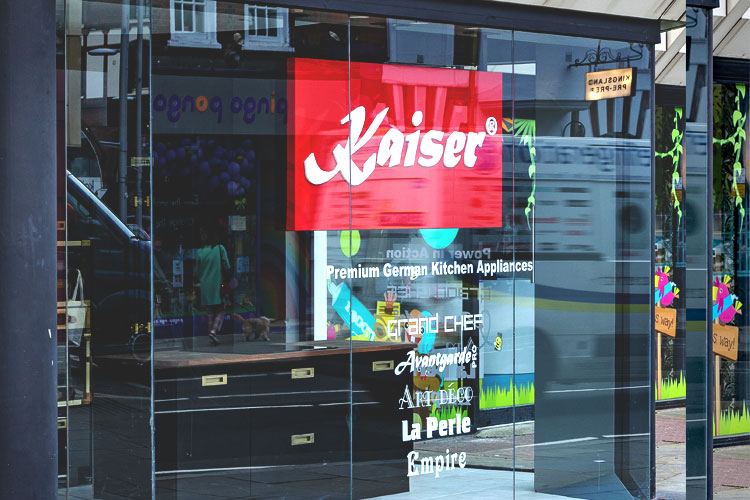 Visit Our London Showroom
We are happy to announce the opening of our new London Showroom, situated on Kings Road in Chelsea. Inside you will find an extensive collection, showcasing Kaiser's top appliances, spanning a massive selection of ranges, colours and designs.
Opening Times
German Design Award Winners