What makes Kaiser different from the rest?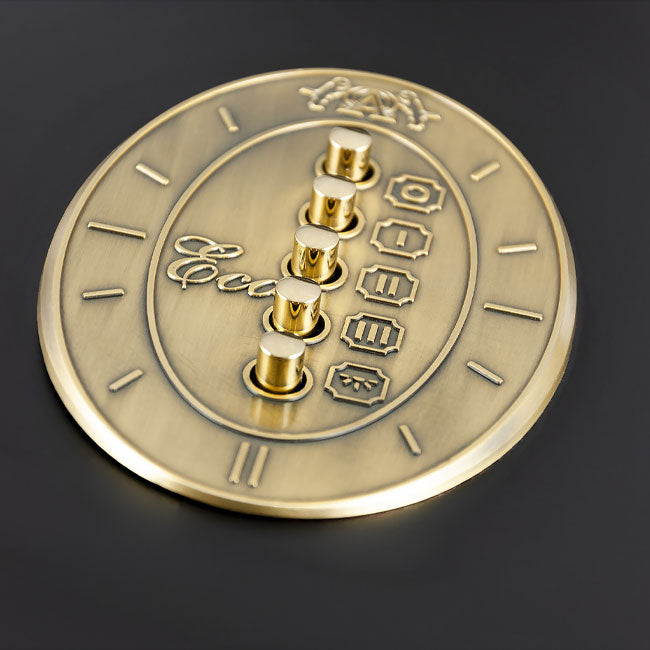 Antique Brass Trim
Our vintage-styled Empire, Art Deco and Belle Epoque ranges are all finished with an antique brass trim, creating a true sense of decadence within your kitchen. While not only looking stunning, our appliances are also built to last. You will find that across our whole classical collection, our appliances are sturdy and easy to use. They're not susceptible to common scuffs, scratches and general wear and tear from rigorous cooking. And with all our appliances offering cutting-edge, high-performance features, your kitchen will make you feel like a professional chef. All while managing to look elegant and regal.
Our retro-styled appliances combine high-end performance and unique elegance style in one easy-to-use package.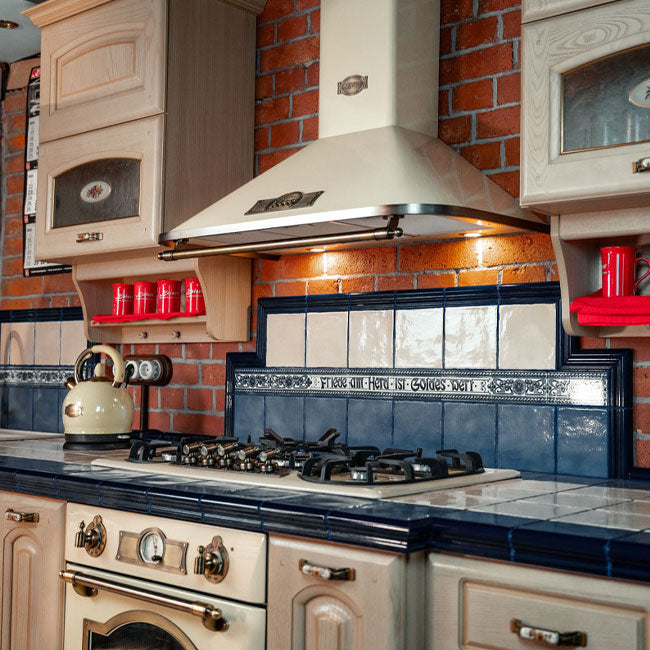 Not Just in Black
Here at Kaiser, we pride ourselves on offering a selection of retro-styled appliances, uniquely designed in stunning colours that won't be found anywhere else. Due to the popular demand of our signature Empire Range, we've expanded our vintage offerings to create two new signature collections. Belle Epoque and Art Deco.

Our Empire collection has a unique, one-of-a-kind design, made famous for its strikingly elegant Bordeaux Red finish. Love your colour? Our Belle Epoque range of retro-styled appliances offers a unique colour pallet that will suit any classically styled kitchen. And finally, our Award-Winning Art Deco range. Crafted to embody true decadence, style and luxury in a classical aesthetic, infused with ultra-modern features that combine a beautiful design with high-end functionality.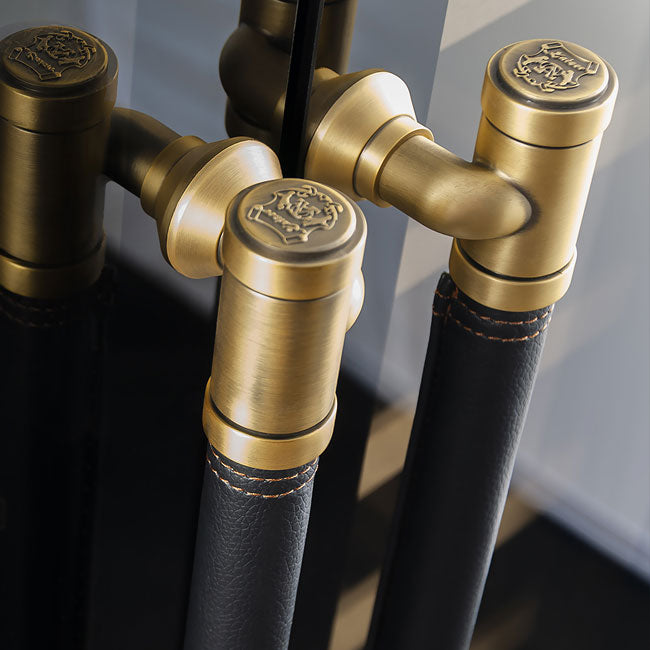 Luxury Leather Handles
One of our most beloved features on our classical and vintage appliances - and something we're sure you'll love too, is our leather-covered handles. Found across a multitude of our classical ranges; from cooker hoods, fridge freezers, ovens, wine coolers, range cookers and more. These elegant, hand-crafted leather handles bring a level of quality to any kitchen. As with all things Kaiser, not only do they look great, but they're also extremely sturdy and built to last a lifetime.

Our Belle Epoque cooker hoods also boast a luxurious leather-handle rod. Not only does this look entirely elegant in your kitchen, but it's also handy for quickly hanging a towel, some oven mitts or the utensils you're using whilst cooking. Convenience meets elegance with the Kaiser Belle Epoque collection.
Engineered to Last
Kaiser Appliances are known for the robust German engineering that goes into every single model. Kaiser stays on top of worldwide innovations and incorporates them in constantly updated models, all without compromising on our unrivalled level of luxury aesthetics. The best example of this design philosophy can be seen in our multiple Award-Winning Art Deco Range, which combines an elegant, vintage style with ultra-modern cooking functionality.

All of these innovations can be found in every single easy-to-use, classically-styled appliance. If you haven't been looking around for cooking appliances recently, you'll be extraordinarily surprised to find the leaps and bounds technology has come in such a short span of time. We're confident you will find exactly what you need in our ranges. With any Kaiser Appliance, you are sure to be the master chef among your friends and family in no time.