Looking for a new Hob? Perhaps you're sick and tired of your current Hobs performance and want something more robust and powerful. Maybe you're renovating your entire kitchen and are looking to expand your cooking station into a more aesthetically pleasing centrepiece.
Whatever your needs, our helpful guide will help you to find your perfect Cooker Hob. We will take you through the steps of measuring up for your new hob, making sure it's the right fit. Deciding on the type of Hob; Be it Gas, Ceramic or Induction. Finally, pick the style from one of our many exclusive collections.
What Size Hob Is Right For You?
When it comes to getting a new hob, there are a few things to consider before you. The first thing you need to work out is your measurements to make sure your new Hob fits in your kitchen.
If you are looking to simply swap out your current Hob with a new one, the easiest thing to do is take measurements of your current set-up. You will need to know the Width and Depth.
When measuring for a new Gas Hob, Induction Hob or Ceramic Hob, the Width is where you should start first. Most Standard Hobs range between a Width of 60-90cm.
For more information on how to measure up your Kitchen for your new Hob, make sure to head over to our full Measurement Guide. Here you find everything you need to know so you can shop with confidence your new Hob fits perfectly.
Types of Hobs Explained
There are three different types of Hob that you can choose for your kitchen. Each one has its own unique benefits, styles and features. Making it extremely useful to understand the differences between these models before making your choice.
GAS

The Gas Hob is an essential part of any kitchen. Renowned for their reliability, our gas-powered hobs sit within an available countertop or above an integrated oven if enough space for ventilation allows.

Shop Gas Hobs

INDUCTION

Becoming increasingly popular over the years in British Homes, Induction Hobs include an extensive range of modern, and technological features, while also offering an elegant beauty that will suit nearly any kitchen.

Shop Induction Hobs

CERAMIC

A Ceramic Hob is an electric-powered hob that neatly sits either above an integrated oven, or within your countertop. A Ceramic Hob is similar in functionality to an Induction Hob but is more accessible and has a lower starting price point.

Shop Ceramic Hobs
Which Style Is Right For You?
When it comes to finding the right style of Oven Hob for your kitchen, you will be spoilt for choice. All Kaiser products are meticulously designed to the highest standards, winning us the German Desing Award multiple times.
So whether it be a modern, technologically advanced Hob, or a timeless classic design with vintage aesthetics, we have styles and collections to suit every kitchen.
Modern
Modern Hobs offer the newest features and innovative controls in a stunningly beautiful finish. Sturdy steel, quick heating and clean direct edges are all part of our modern hobs.
GRAND CHEF

For those that know exactly what they want in a Hob. Our Grand Chef Hobs offer modern features in a variety of sizes. With One-Handed Ignition and high-grade stainless steel, these elegantly designed Hobs will suit busy kitchens.

Shop Grand Chef

AVANTGARDE PRO

For professional home chefs, the Avantgarde Pro range was designed with reliability, durability and functionality first. Built to last and never let you down, while sporting a robust heavy-duty, modern aesthetic.

Shop Avantgarde Pro

LA PERLE

Kaisers La Perle collection of Hobs combines a minimalistic style with our most cutting-edge technology. With features such as Power Slide touch Controls and Free Heating Zones, these Hobs are both luxurious and functional.

Shop La Perle
Classical
Striking a balance between modern design and retro charm, our Classical Hobs bring a vintage atmosphere to your kitchen that you won't find anywhere else.
ART DECO

Winner of the German Design Award, any Art Deco appliance will bring an extreme level of sophistication to any kitchen it's in. Lush gold trims in both Ivory and Black, these fully functional hobs are not only classically designed but also offer outstanding performance. With features such as Quick Heat Zones, Free Heat Zones and Power Slide touch controls, you will be cooking up a storm in no time.

Art Deco Hobs

EMPIRE

Our Empire Collection is our best-selling range, offering a vintage style found nowhere else. With a colour range of black, ivory and Bordeaux red, all with excellent features, you will easily find a hob to suit your kitchen. Our Empire Hobs offer multiple configurations, quick heating and one-handed ignition. All while creating a timeless look and feel that will bring your classically styled kitchen together.

Shop Empire Hobs
Hobs Key Features
Regardless of whichever Hob you buy from Kaiser, they are all designed to offer the highest level of features and functionality available. Each of our hobs is uniquely manufactured to provide state-of-the-art technology making everyday cooking a breeze.
This includes everything from removable cast iron supports and free heating zones, to safety features such as One-Handed Ignition and Flame Failure Devices. The list is massive so make sure you get to know all the great features all our different hobs have to offer.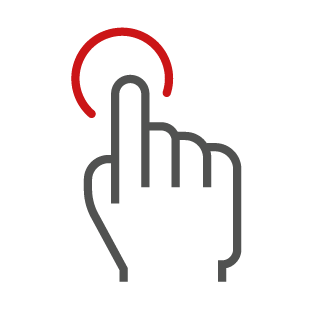 One-Handed Ignition. All gas and electric hobs by Kaiser are equipped with automatic pilotless ignition.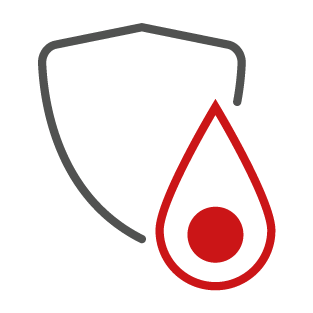 Flame Failure Safety Device. Our thermo-sensor detector will cut off the gas supply automatically if the flame is extinguished, ensuring your safety at home.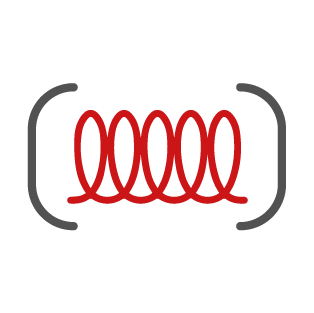 Free Heating Zones. Induction and Ceramic Hob free heating zones allow you to cook in any convenient area of the hob, including a BBQ function and a Teppan Yaki function.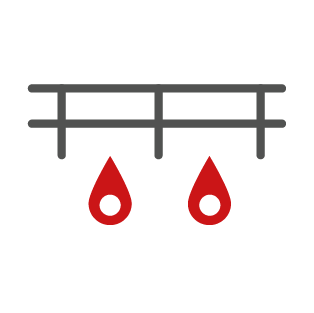 Removable Cast Iron Supports. These provide an increased amount of support space. Ours are matt black, removable, durable and best of all can be cleaned in your dishwasher.
Adding Cooker Hoods & Ovens
Compliment your kitchen style with a matching Cooker Hood and Oven. We have a fantastic range to suit all our Hobs, each with its own unique styles, features and aesthetics to suit any kitchen.
COOKER HOODS

Our premium quality cooker hoods are designed to match our cookers, ovens and hobs so that you can tailor them to your kitchen's look and feel. Our Hoods are uniquely designed, have a classical aesthetic, and are statement pieces for your kitchen

Shop Cooker Hoods

GAS & ELECTRIC OVENS

Our range of both Single Gas Ovens and Single Electric Ovens allows you to design a luxurious kitchen, without any compromise on performance. Available in multiple modern and classical styles, our fully-functional Ovens will bring joy to your kitchen.

Shop Single Ovens
FREE DELIVERY

Get free standard delivery for every order. Upgrade to super fast delivery if you're in a rush for your order.

30 DAY RETURNS

Changed your mind?

All our products can be returned to us within 30 days of receipt.

UK CUSTOMER SERVICES

We're here to help!

Tel: 020 3488 3229

Email: sales@kaiser.co.uk