SKU: EA 546 W Eco
Regular price
Sale price
£459.00
Unit price
per
Sale
Sold out
Elegant White Glass and Stainless Steel with Anti-Touch Effect
Effectively eliminates smoke, grease, and odours from your kitchen
Recirculation function for kitchens without the option to connect to a ventilation system
Aluminium corrugated pipe for easy installation and long service life
Metal grease filter is durable and dishwasher safe
Activated carbon filter effectively removes odours and smoke impurities in recirculation mode
Edge extraction provides uniform air extraction through slits on the entire perimeter of the front flap
Full Touch operation for seamless control
3 blower levels with maximum blower output of 1250m³/h for exhaust air
LED lighting with 1x16W lamp
Dimensions: H × W × D, (cm) 30.7 × 52.0 × 29.6

The EA 546 W Eco is a powerful and efficient built-in cooker hood that is designed to make your cooking experience more enjoyable and hassle-free. With its intelligent system programming unit, this cooker hood optimizes all its functions, making it easy to use and control. The device comes with both exhaust air and recirculation modes, allowing you to choose the ventilation method that best suits your needs.
Additionally, its aluminium corrugated pipe is easy to install and can be bent and stretched as needed, while the metal grease filter is durable and dishwasher safe for easy cleaning. The activated carbon filter is also included for recirculation mode, ensuring that the air in your kitchen remains fresh and clean.
 This hood also features edge extraction, which provides a uniform extraction of air through the slits on the entire perimeter of the front flap, behind which the activated charcoal filter or grease filter is hidden. The Venturi effect ensures efficient air extraction, making this hood an excellent choice for busy kitchens.
With its stylish design, white glass and stainless steel finish with an anti-touch effect, and full-touch electronic control, the EA 546 W Eco will blend in perfectly with any modern kitchen. Its LED lighting ensures excellent visibility while cooking, and the timer and minute counter makes it easy to keep track of your cooking time. With a total connection of 0.396 kW, it complies with safety regulations and is an energy-efficient option for any kitchen.
Full Description
Electronic control Intelligent System:
The Kaiser EA 546 W range hood features a modern and intelligent control system that optimizes all functions of the device. With electronic control, you can easily adjust the fan speed and lighting, and activate the timer. The Intelligent System also ensures that the hood operates quietly and efficiently while saving energy.
Air Extraction Mode:
 The exhaust air function of the EA 546 W cooker hood effectively removes vapours and odours from your kitchen. The metal filter captures fats and other impurities, preventing them from spreading in the air. The exhaust air pipe can be installed to the external ventilation system or routed outside, depending on your preference and kitchen setup. This feature ensures that your kitchen stays fresh and clean while you cook.
Recirculation Mode:
 If you don't have the option to connect the range hood to an external ventilation system, the recirculation function of the EA 546 W comes in handy. The range hood can act as an air filter, cleaning and recirculating the air inside your kitchen. The activated carbon filter traps various impurities, including smoke and steam, and eliminates various odours. With this feature, you can enjoy a fresh and clean kitchen without any additional installation work.
Aluminum corrugated pipe:
The EA 546 W range hood comes with an easy-to-use 150mm diameter exhaust pipe that can be bent and stretched as needed. The corrugated aluminium tube is lightweight and durable and has a long service life. You can also use an adapter to install the exhaust air pipe with a diameter of 120 mm. This feature ensures that the range hood fits perfectly in your kitchen and performs optimally.
Metal grease filter:
The metal grease filter of the EA 546 W range hood is made of rustproof materials such as stainless steel and aluminium. The durable filter captures grease and other impurities, preventing them from building up inside the range hood and on other surfaces in your kitchen. You can easily clean the filter every two months by putting it in the dishwasher or in a bath of mild detergent or liquid soap. This feature ensures that your range hood remains clean and efficient, and lasts for a long time.
Activated carbon filter:
The EA 546 W range hood also features an activated carbon filter, which has a high absorption capacity for dirt particles. The chemically treated activated carbon effectively traps impurities, smoke, and various odours, leaving your kitchen fresh and clean. You can install the activated carbon filter in the range hood for recirculation mode, providing additional flexibility and convenience.
Edge Extraction:
The edge extraction feature of the EA 546 W range hood ensures that air is uniformly extracted throughout the kitchen. The slits on the entire perimeter of the front flap provide a permanent supply of air, behind which the activated carbon filter or grease filter is hidden. The Venturi effect allows for edge suction, which is named after the Italian physicist Giovanni Venturi. With this feature, you can enjoy a comfortable and fresh kitchen environment while cooking.
Specification
execution

White glass / stainless steel with anti-touch effect

hood type

fan building blocks

energy efficiency class

B

steering

Full touch electronic control with Intelligent System programming unit

lighting

Yes

lighting type

LEDs
FullTouch operation

Electronic control via touch control operation

Extraction / recirculation mode

Yes / Yes

edge extraction

Yes

grease filter

Metal grease filter, dishwasher safe

activated carbon filter

2
Timer / minute counter

Yes

LED power indicator

Yes
operating modes

exhaust air / circulating air

Number of blower levels

3

Max. blower output for exhaust air / circulating air (m³/h)

1250/-

Noise, exhaust air / circulating air (dbA)

74 / -

Material of the grease filter

metal

Activated carbon filter (St)

2
Device dimensions H × W × D, (cm)

30.7×52.0×29.6

Packing dimensions H × W × D, (cm)

56.5 × 41.0 × 34.0

energy source

electric

Mains voltage (V)

220-240

Line frequency (Hz)

50

Total connection(kW)

0.396

Complies with safety regulations

Yes

Net weight (kg)

9.5

gross weight (kg)

11.5

Electricity consumption per year (kWh)

63
| | |
| --- | --- |
| Number and power of lamps (W) | 1x16 |
Downloads
View full details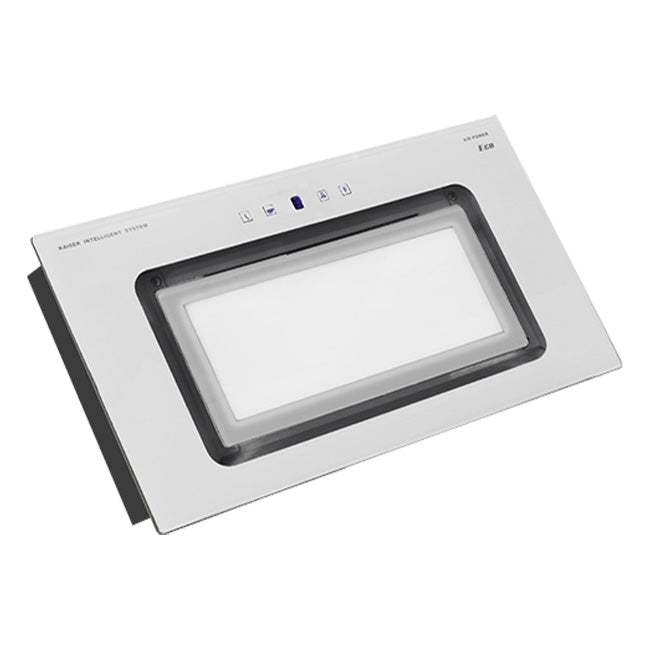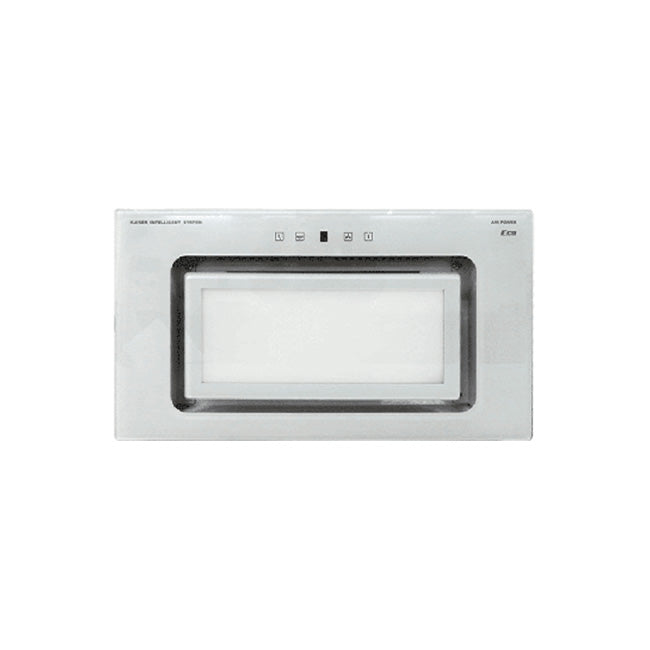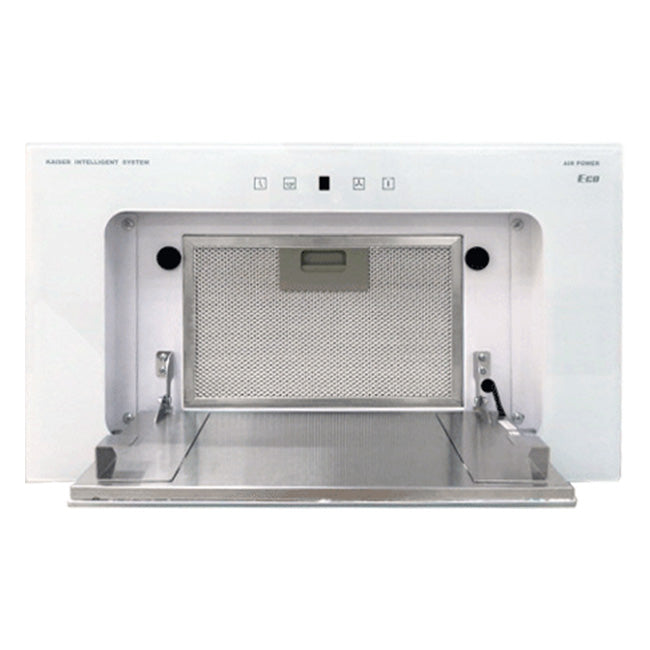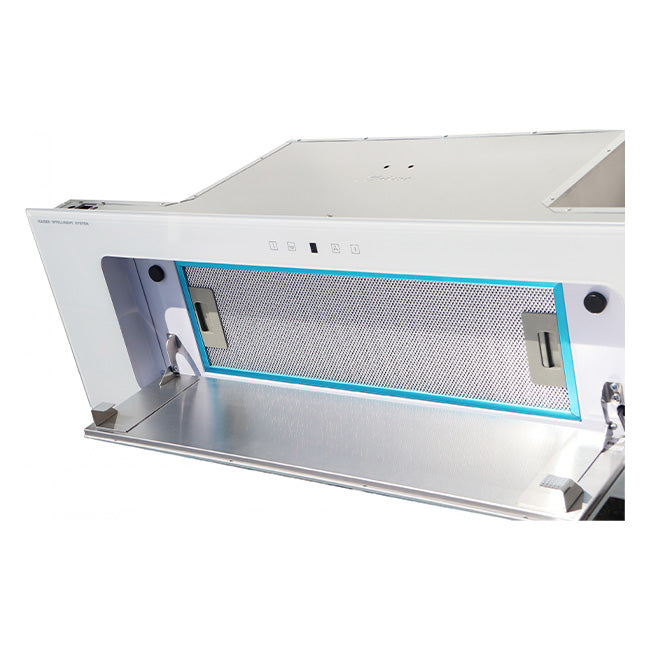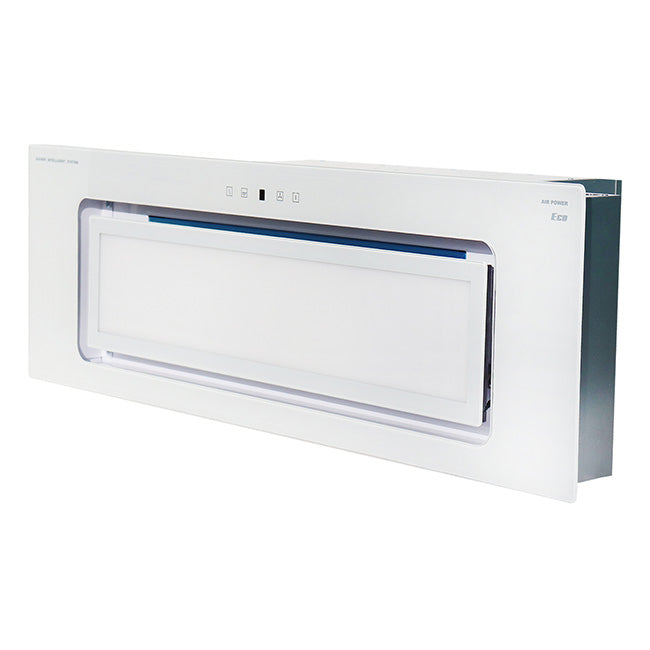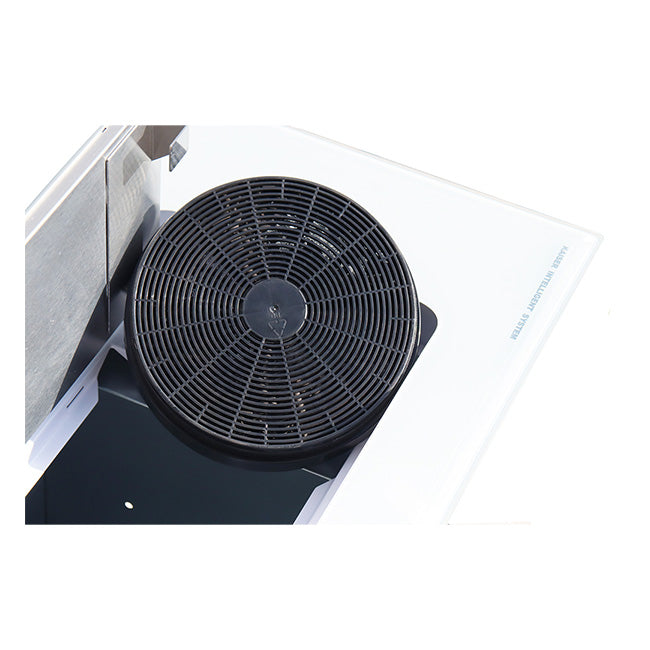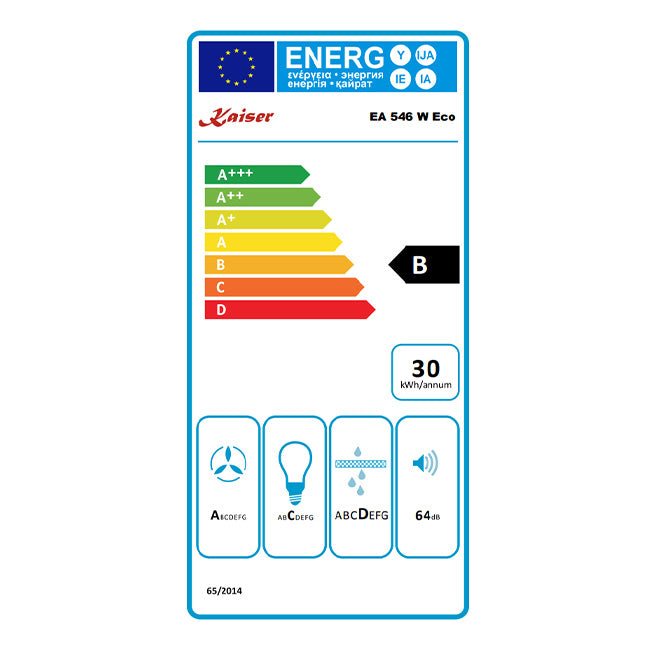 FREE SHIPPING

We offer a free delivery service on all appliances delivered in the UK.

30 DAY RETURNS

Hassle-free retuns if you are not 100% happy with your new appliance.

2 YEAR WARRANTY

Have complete peace of mind, with a 2 year warranty on all Kaiser appliances.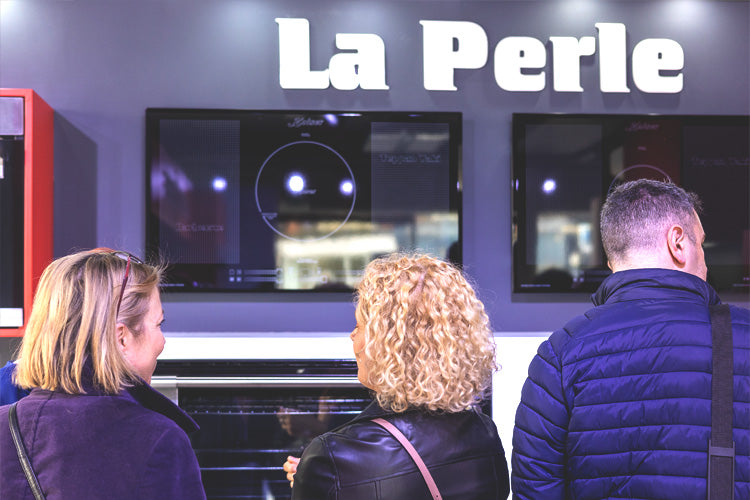 Virtual Showroom Appointments
Want to see our products live but can't make it to London? Book a free video call with our specialists.
We'll show you in detail any appliances you're interested in, answer any questions you may have, and provide expert advice and guidance.
Book Appointment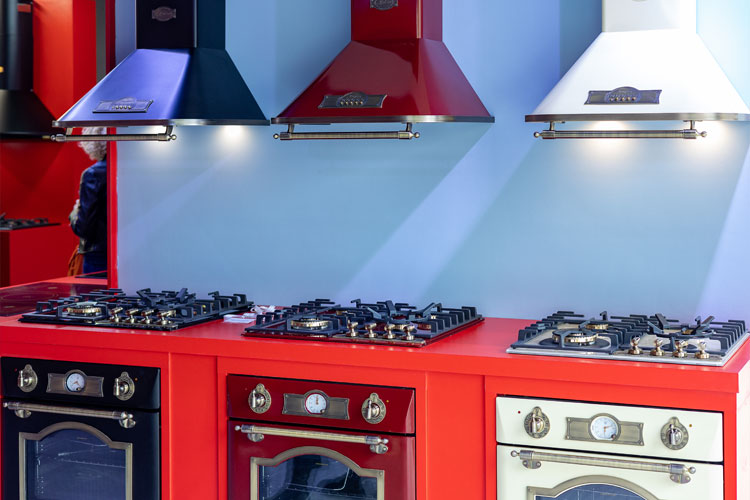 Save up to 13%
Supercharge Your Savings with Our Premium Kitchen Appliance Bundles! Upgrade your kitchen while saving up to 13% with our exclusive bundles. Whether you're eyeing a sleek combination of ovens, cooker hoods, hobs, dishwashers, and fridges from our thoughtfully crafted collections or want to curate your own set, we've got you covered. Unleash your inner chef and design the kitchen of your dreams while enjoying unbeatable discounts
Explore Bundles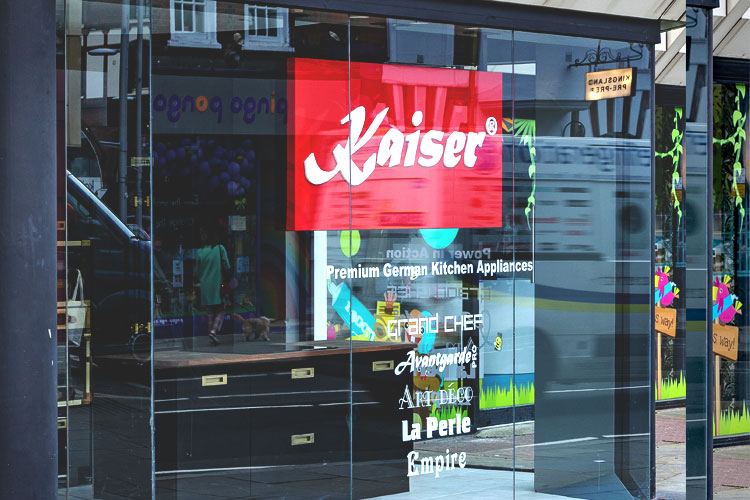 Visit Our London Showroom
We are happy to announce the opening of our new London Showroom, situated on Kings Road in Chelsea. Inside you will find an extensive collection, showcasing Kaiser's top appliances, spanning a massive selection of ranges, colours and designs.
Opening Times
German Design Award Winners