SKU: EA 946 W Eco
Regular price
Sale price
£559.00
Unit price
per
Sale
Sold out
Built-in / integrated style cooker hood, with beautiful white glass finish
1250

m³/h 

High-powered air extractor mode; for external fume extraction
Odour absorber mode; for internal filtering & purification where external extraction is not possible
Remote control operation
Large & powerful LED lamp
3-speed control (low, medium, high)
Dimensions; Hx 30.7cm, W x 90cm, D x 29.6cm

The EA 946 W Eco - Kaiser Avantgarde Pro 90cm Built-In Cooker Hood. A kitchen extraction hood designed to be built into your kitchen cabinets, with a stunningly beautiful white glass finish & large LED light.

This integrated hood offers the best performance and highest extraction rate when used in air extraction mode, but does have the option for either exhaust air extractor mode or recirculation air operation mode depending on your kitchen layout.

The large LED light can be used independently from the fan and will really illuminate your cooktop to provide exceptional light over your cooking area. And, with the remote control as well as touch operation, this is a really easy appliance to use.

This crisp & clean design ensures the product is incredibly easy to clean and maintain. And, the internal filters can be placed in your dishwasher too!

Full Description
Exhaust air extractor mode

The metal grease filter purifies cooking vapours and smells by absorbing the fatty constituents and other tiny particles in the kitchen fumes. The air exhaust pipes can be either connected to the exhaust air conduction or directed to the outside.

Odour absorber mode

It is not always possible to connect the fume extractor hood to the ventilation system. In this case, the extractor hoods by Kaiser can operate as a filtering system. The metal grease filter absorbs the fatty constituents and other tiny particles from the cooking vapours first, then the odorous substances and micro particles are directed through the activated charcoal filter. The cooking vapours and fumes return, purified, into the kitchen.

Perimeter suction

This cooker hood provides permanent air supply through the slots on the entire perimeter of the hinged panel. Behind this panel charcoal and/or grease filters are hidden. Perimeter suction is possible due to the Venturi effect, named after the Italian physicist Giovanni Venturi, who discovered it.

Aluminium corrugated pipe

Used in exhaust mode; a 150mm diameter aluminium pipe which is easy to use and to assemble. This pipe can be bent as needed and stretched along the required length. As a lightweight product this does not require additional fixing to secure. There is also an included adaptor to connect pipes with a 120mm conduit.

Metal grease filter

This long-life filter is made of stainless materials (stainless steel and aluminium). Grease filters should be cleaned every two months during normal operation of the hood in a dishwasher or manually, using mild detergent or liquid soap.

Charcoal filter

Our charcoal filters use chemically treated activated carbon, and have a high absorption capacity. The filer is capable of retaining particles of contaminating substances, the weight of which exceeds five times its own weight. The carbon filter removes various smells, smoke and steam impurities during cooking. The charcoal filters installed in our cooker hoods are for odour absorption/recirculation mode.
Specification
| | |
| --- | --- |
| Finishing | White glass / Stainless steel with Anti touch-effect |
| Cooker hood type | Built-under hood |
| Energy efficiency class | B |
| Operation | Electronic full sensor control with programmer Intelligent System |
| Lighting | yes |
| Type of lighting | LED |
| | |
| Oven | |
| The number and power of the lamps (W) | 1 x 16 |
| Modes | Exhaust / Recirculation |
| Number of Blower speeds | 3 |
| Max. air flow, extraction / recirculation (m³/h) | 1250 / – |
| Noise, extraction / recirculation (dbA) | 74 / – |
| Material of the grease filter | Metal |
| Charcoal filter (Pcs) | 2 |
| | |
| Equipment | |
| Timer / minute minder | yes |
| LED operation indicator | yes |
| | |
| Comfort | |
| Full sensor control | Electronic control with Touch control operation |
| Exhaust / Recirculation | yes / yes |
| Perimeter suction | yes |
| Grease filter | Grease filter, dishwasher-suitable |
| Charcoal filter | 2 |
| | |
| Technical specifications | |
| Dimensions H × W × D, (cm) | 30,7 × 90,0 × 29,6 |
| Dimensions in packaging H × W × D, (cm) | 94,5 × 37,5 × 34,0 |
| Power source | Electric |
| Mains voltage (V) | 220 – 240 |
| Frequency (Hz) | 50 |
| Power consumption (kW) | 0.396 |
| Meets safety | yes |
| Net weight (kg) | 12 |
| Gross weight (kg) | 14 |
| Electricity consumption per year (kWh) | 63 |
Downloads
View full details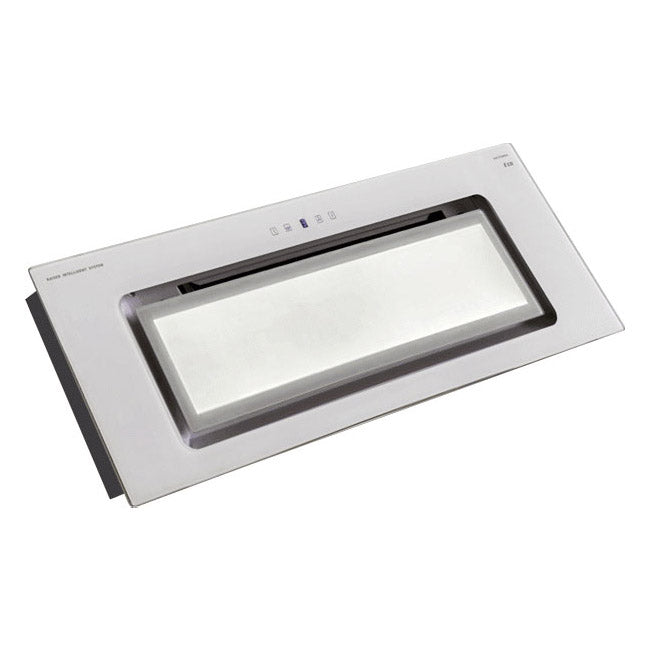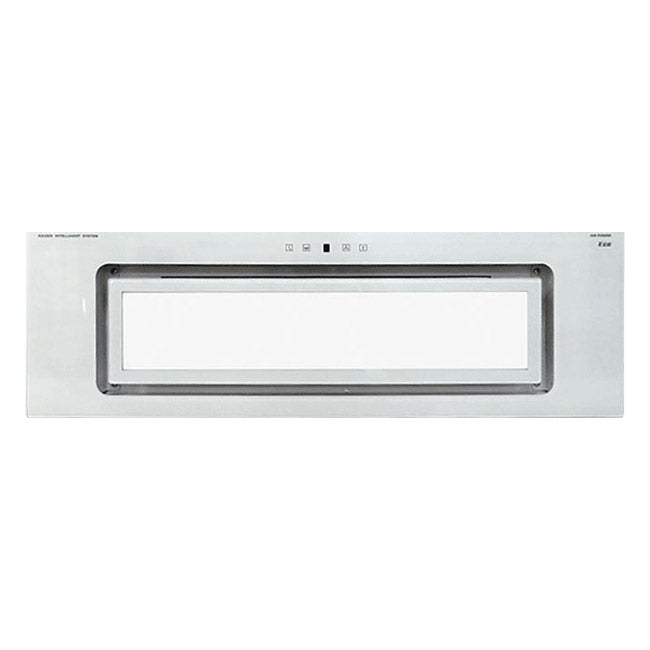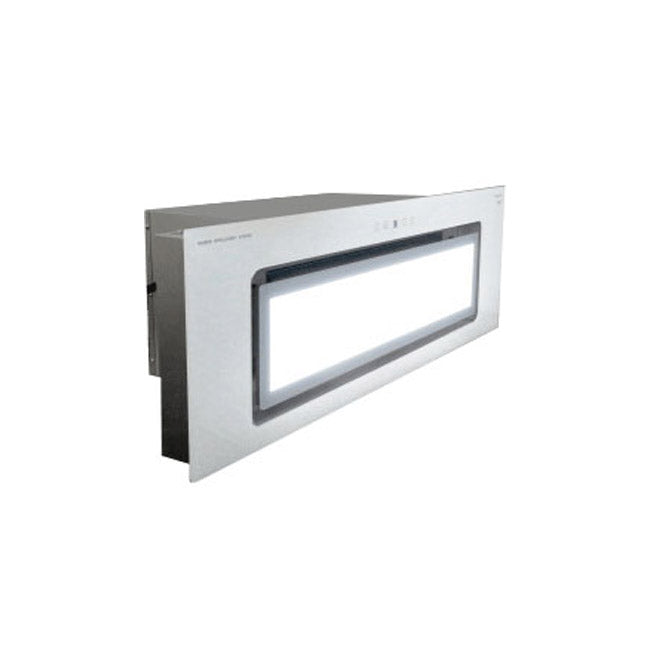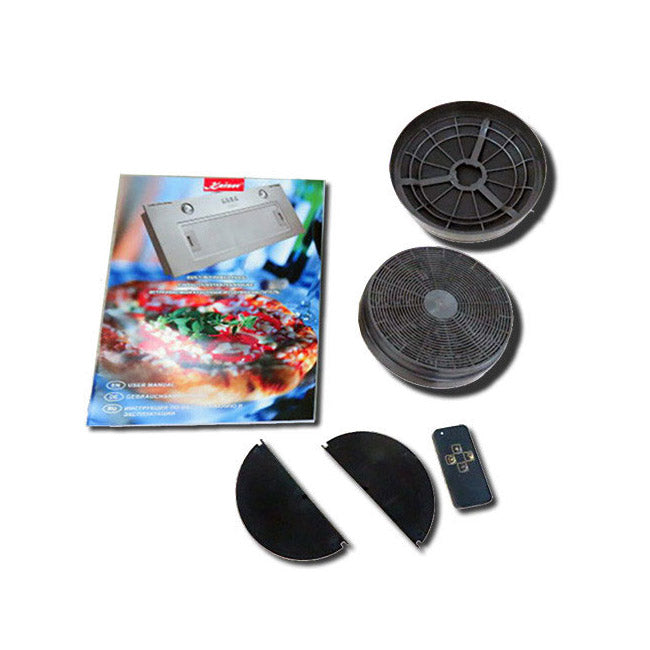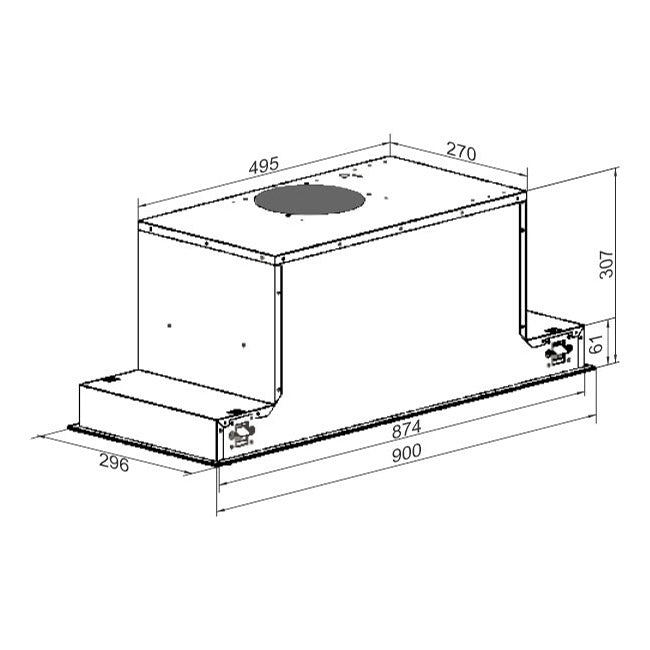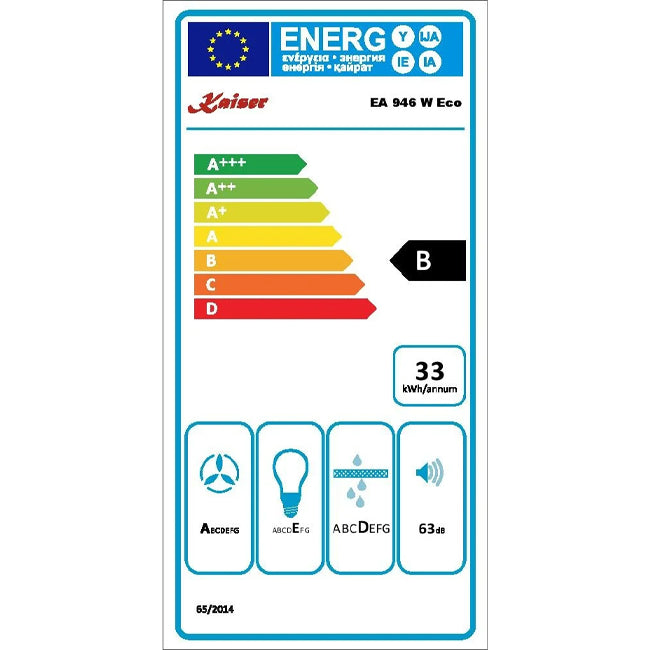 FREE SHIPPING

We offer a free delivery service on all appliances delivered in the UK.

30 DAY RETURNS

Hassle-free retuns if you are not 100% happy with your new appliance.

2 YEAR WARRANTY

Have complete peace of mind, with a 2 year warranty on all Kaiser appliances.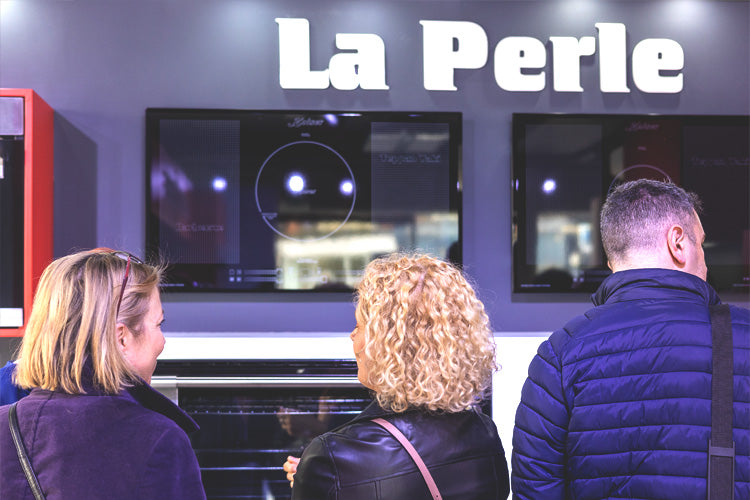 Virtual Showroom Appointments
Want to see our products live but can't make it to London? Book a free video call with our specialists.
We'll show you in detail any appliances you're interested in, answer any questions you may have, and provide expert advice and guidance.
Book Appointment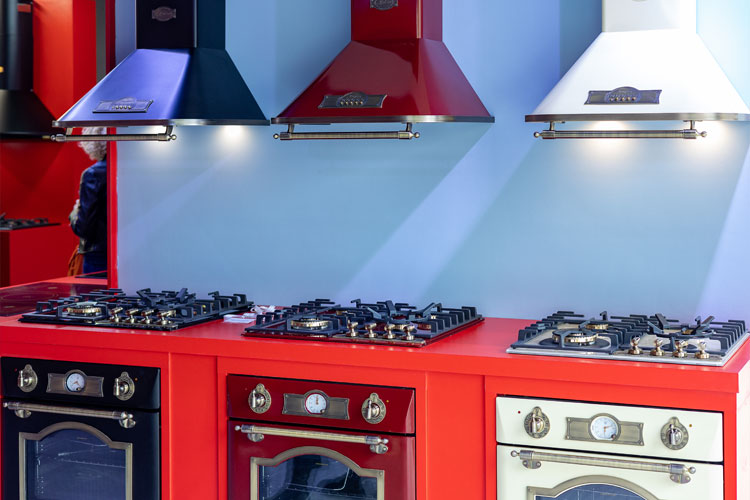 Save up to 13%
Supercharge Your Savings with Our Premium Kitchen Appliance Bundles! Upgrade your kitchen while saving up to 13% with our exclusive bundles. Whether you're eyeing a sleek combination of ovens, cooker hoods, hobs, dishwashers, and fridges from our thoughtfully crafted collections or want to curate your own set, we've got you covered. Unleash your inner chef and design the kitchen of your dreams while enjoying unbeatable discounts
Explore Bundles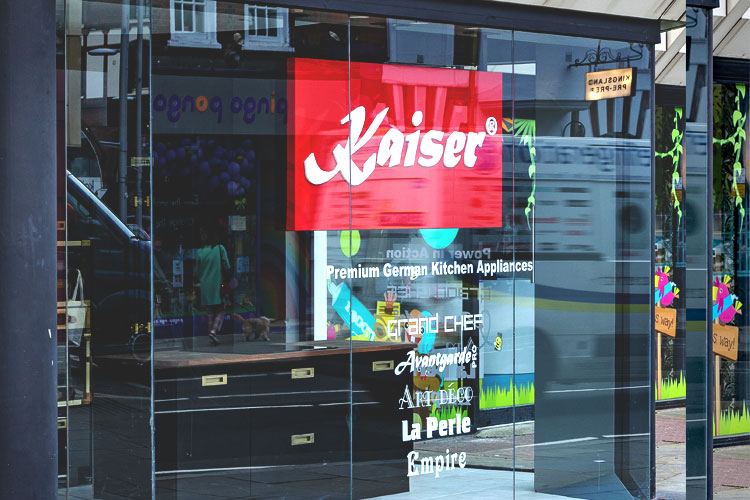 Visit Our London Showroom
We are happy to announce the opening of our new London Showroom, situated on Kings Road in Chelsea. Inside you will find an extensive collection, showcasing Kaiser's top appliances, spanning a massive selection of ranges, colours and designs.
Opening Times
German Design Award Winners