SKU: EH 6355 RotEm
Regular price
Sale price
£799.00
Unit price
per
Sale
Sold out
Multi-functional electric oven, with 8 operating modes
Stunning gloss Bordeaux red enamelled finish
Large 63 Litre Capacity
Antique brass control knobs and handle
Richly polished brass trim
Double infrared grill
Built-in electric rotating rotisserie
Fan-assisted cooking
Self-clean function
Electronic-analogue timer (set total cooking time/on-off time etc)
Energy efficiency class A
Product Dimensions H x W x D (cm) = 59.4 × 59.4 × 56.6
The Kaiser Empire EH 6355 RotEm is a standard-sized, built-in, single-electric oven. This is a stunningly beautiful oven. With an enamelled Bordeaux red finish that gives a vintage look and style to make it a perfect option for a pop of colour within your traditional style of kitchen.

Designed to make your life & cooking easy, with 8 simple to use operating features. These include a double infrared grill, top and bottom heat, and fan-assisted cooking. However, one thing that sets this oven apart, is the fantastic electric rotating rotisserie. This is included with your purchase, and allows you to cook a piece of meat evenly, as it turns in the cavity whilst cooking. This is also the perfect way to cook a whole chicken, for juicy meat and a crispy skin!

This oven is especially easy to clean and maintain too. With enamel panels that can be wiped clean and a self-clean function. This allows you to spend more time on the things that matter, rather than spending hours cleaning the inside of an oven.

The bronze metal control knobs are highly durable (definitely not cheap plastic!), as it the front handle. And the analogue timer keeps the traditional look consistent, whilst still having an audible electronic timer for you to set cooking times with ease. A fantastic, high-quality oven for those who want great quality food, from a modern appliance, without any sacrifice on maintaining the style & look of your beautiful kitchen.
Full Description
Electronic-analogue timer

The electronic timer has an audible signal to alert you when cooking is complete.
It can be used to conveniently program the working time for the oven.
You can select an appropriate time to begin and end cooking (perfect for those who plan meals in advance).
The electronic-analogue timer can be used as a child lock to prevent possible accidental activation.
Circulation system

This ensures permanent cooling of the oven to make it possible to build-in the appliances into kitchen furniture.

Electric rotating rotisserie

The rotisserie turns automatically for even cooking.
It is suitable for big pieces of meat.
Option to use either infared grill only, or combine the infared grill with the top heat of the oven.
If you feel like having grilled meat with a crispy outside, open the oven door slightly – the result will be even better!
Infrared grill

The infrared grill is ideally suited if you prefer to cook fish, steaks or toast in the oven. If you like crisped outside, slightly open the oven door or use the ventilator to achieve better results.

Hot air system

The hot air system is a convenient, modern function. It consists of ring radiators and high-efficiency ventilators and provides even distribution of hot air throughout the oven cavity. The oven temperatures can be set to 50° – 280°C which is ideally suited for baking cakes and biscuits. Fan-assisted cooking reduces cooking time, so is both time and energy saving. This system ensures a substantially cleaner oven, prevents fat and juice from draining and ultimately provides better tasting food.

Self-clean function

The catalyser provides permanent and convenient cleaning of even hard-to-reach places, e.g. top and back surfaces of the oven cavity. No need to scrub – baked-on spots of grease and sauce can be easily removed in a blink! For particularly stubborn stains you can quickly heat up the oven and clean – the stains disappear. To remove slight stains use a soft brush and hot soapy water. The catalytic enamel oven inserts by Kaiser are extremely practical. You can use the inserts 5-6 years. After that the inserts can be removed and exchanged. Fine catalytic enamel provides a long-lasting performance and durability for your oven.

Telescope

This system allows you to pull out all griddles together, or seperated from each other.

Easy fit shelf support rails

The shelf support rails are made of stainless steel. You can pull out baking trays and wire shelves without any damage to the enamel. The side rails can be easily dismantled which ensures convenient cleaning of the oven cavity. The shelf support rails can be washed by hand or simply put in the dishwasher for convenient cleaning.

Door handle and rotating knobs

Elegant bronzed metallic door handle and rotating knobs.
Specification
| | |
| --- | --- |
| Product details | |
| Finishing | Bordeaux colored enamel / decor – solid metal Bronze |
| Oven type | Multi 8 Multifunctional electric oven (top and bottom heat, hot air system, infrared grill – 8 operating modes) |
| Energy efficiency class | A |
| Operation | Electromechanical programmer with metal rotary knobs Bronze |
| Control knobs | Ergonomical rotary metal knob / Bronze |
| Door handle | Solid metal / Bronze |
| Number of Programs | 8 |
| Child safety lock | yes |
| Lighting | yes |
| Type of lighting | 1 × Lamp |
| Indicator lights | yes |
| | |
| Oven | |
| Oven type | Multi 8 Multifunctional electric oven (top and bottom heat, hot air system, infrared grill – 8 operating modes) |
| Number of heating modes | 8 |
| Temperature control | infinitely variable |
| Gross capacity (L) | 63 |
| Nettokapazität nach EU-Standards (L) | 56 |
| Interior | with easy-clean antiallergic enamel |
| Front cold air system | yes |
| Tangential circulation system | yes |
| Spit with motor | yes |
| Shelf support rails | chromed |
| Rack levels | 5 |
| Oven door | Triple-glazed glass door (removable door and inner panel) and recipe table on the panoramic glass |
| | |
| Equipment | |
| Timer | Electronic analog timer with programmer |
| Short-cycle timer | yes |
| Multifunction roast shelf (Pcs) | 1 × chromed |
| Enamelled baking tray (Pcs) | 1 × with easy-clean antiallergic enamel |
| Enamelled baking pan (Pcs) | 1 × with easy-clean antiallergic enamel |
| Removable handle for baking trays (Pcs) | 1 × chromed |
| Spit frame (Pcs) | 1 × chromed |
| | |
| Comfort | |
| Door | folding door fixable in any position |
| Full glass inner door with recipe table | yes |
| Door glass | THERMO-REFLECTIVE Glass |
| Self-cleaning | catalytic self-cleaning |
| Telescopic extension | 1-fold – used in every level, optional up to 3 -fold |
| Inner lighting | yes |
| | |
| Technical specifications | |
| Dimensions H × W × D, (cm) | 59,4 × 59,4 × 56,6 |
| Niche dimensions H × W × D, (cm) | 55,8 × 56,7 × 54,3 |
| Dimensions in packaging H × W × D, (cm) | 64,4 × 66,0 × 66,5 |
| Power source | Electric |
| Mains voltage (V) | 220 – 240 |
| Frequency (Hz) | 50 |
| Power consumption (kW) | 2.56 |
| Fuse rating (A) | 16 |
| Meets safety | yes |
| Net weight (kg) | 32 |
Video
Downloads
View full details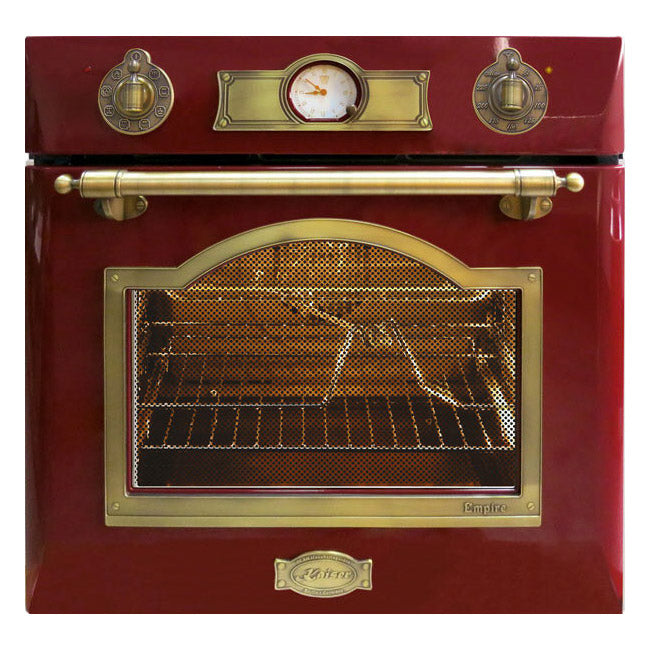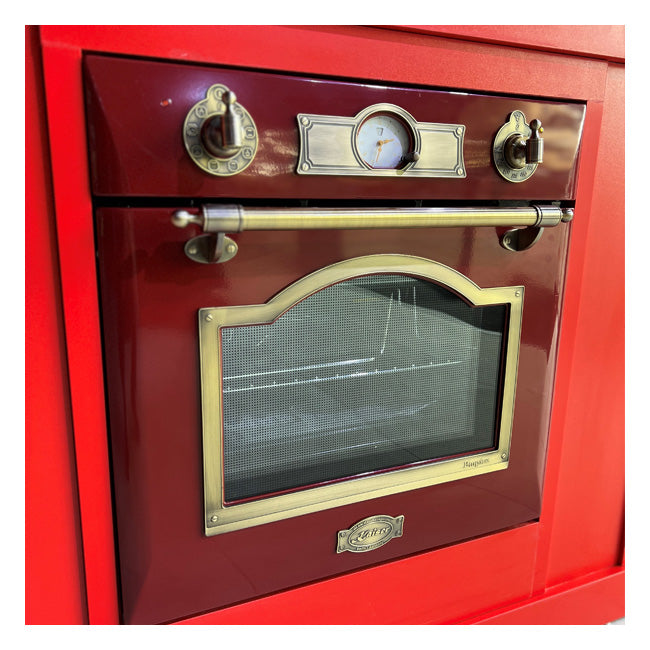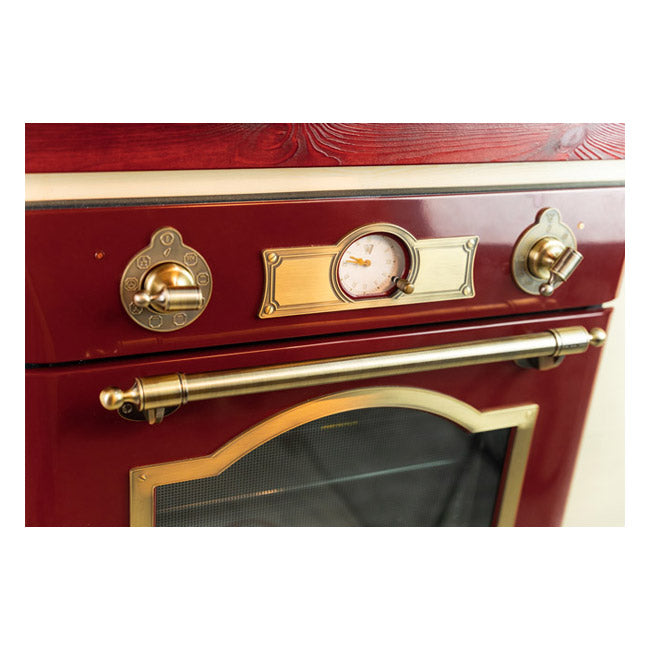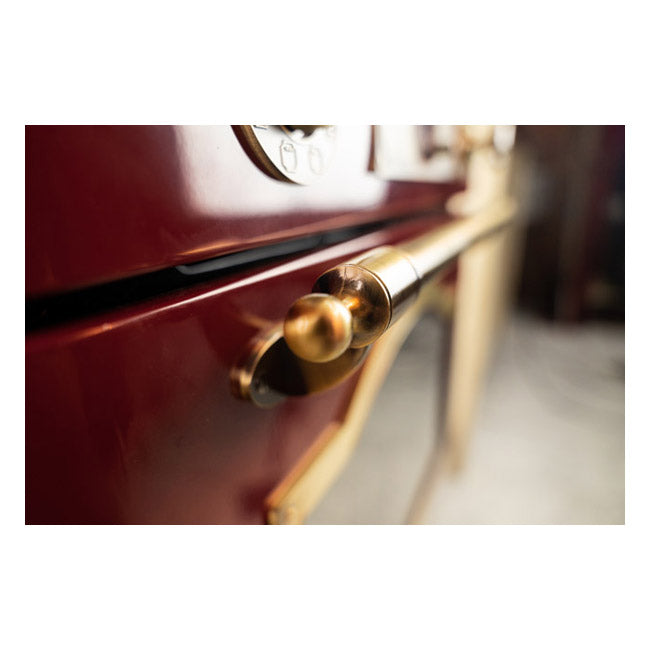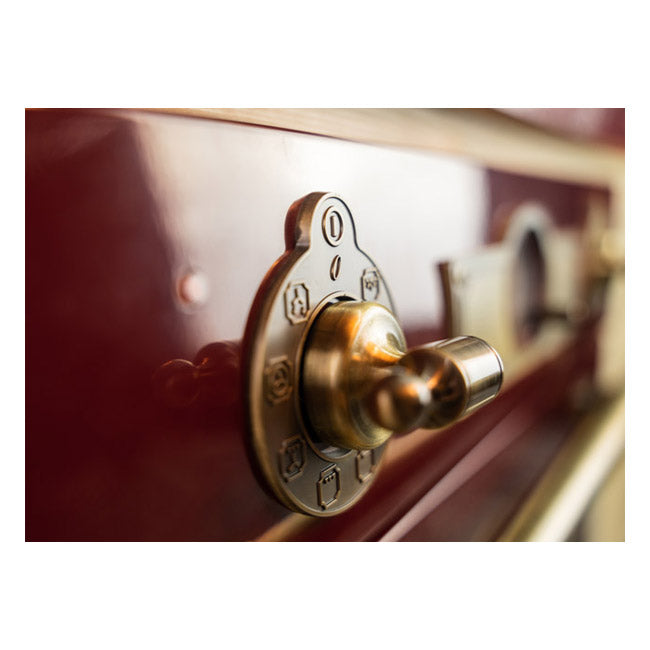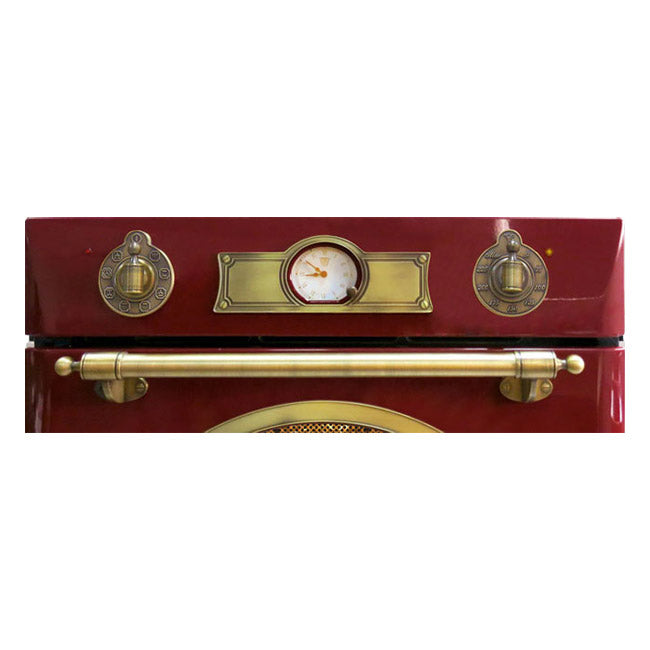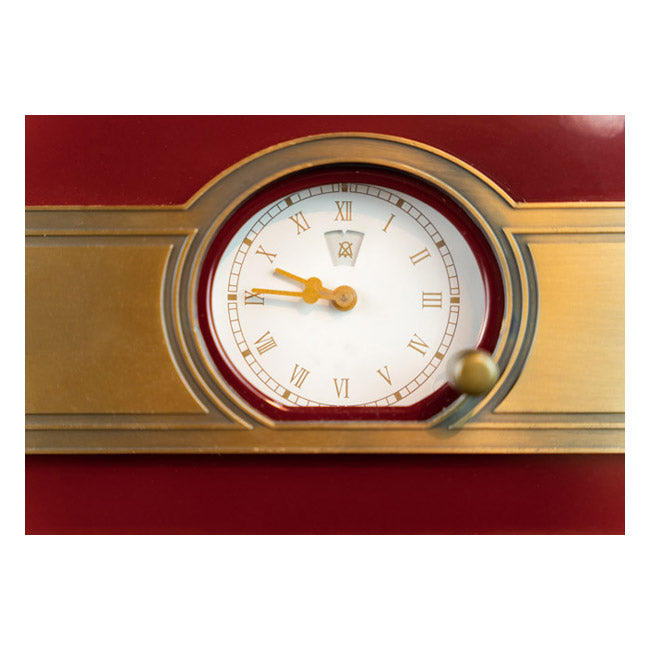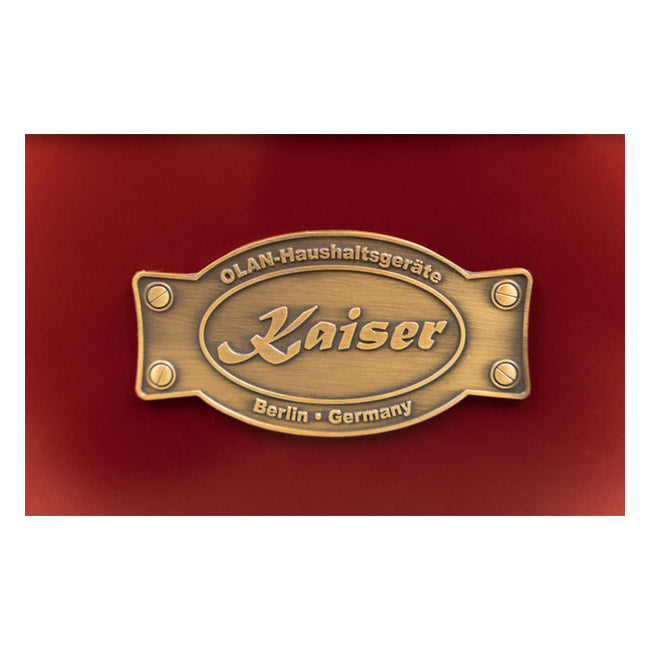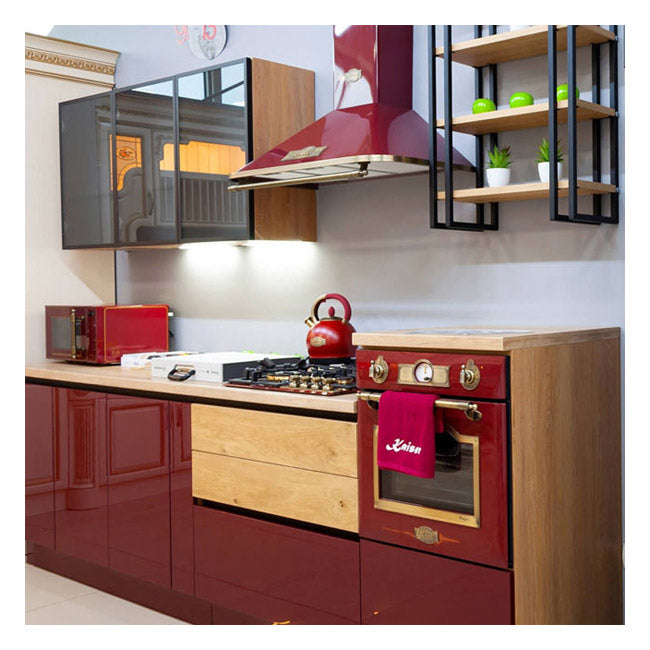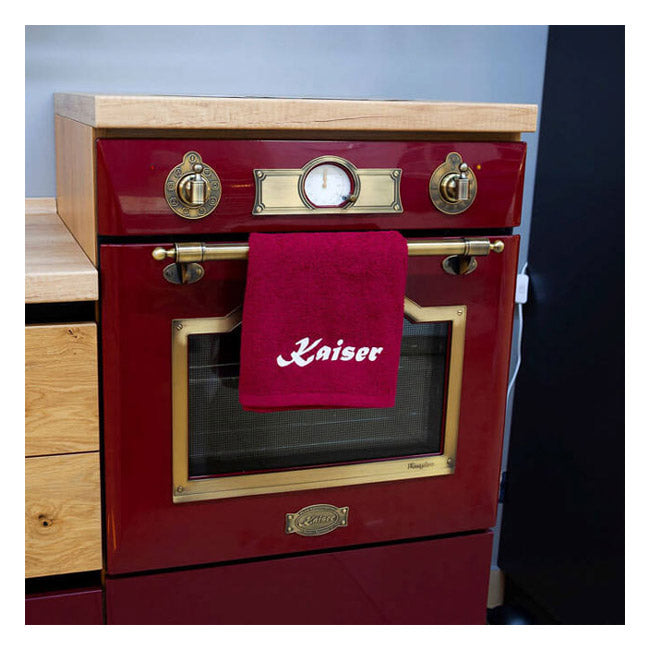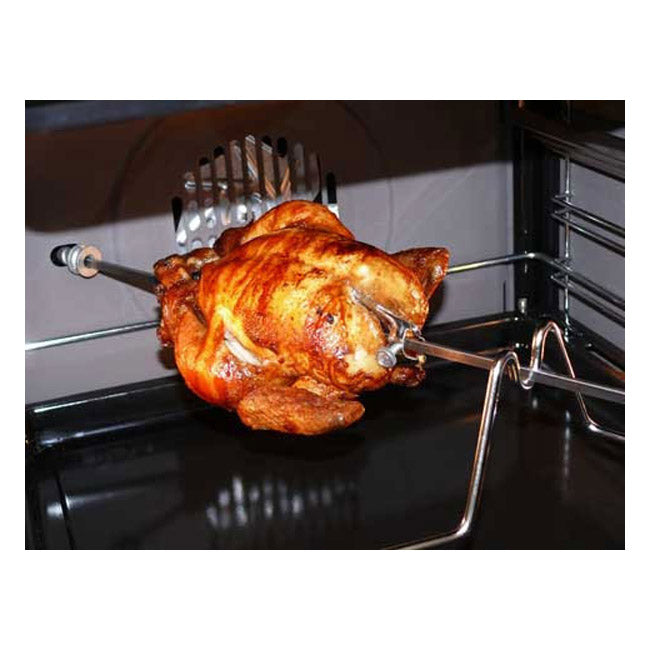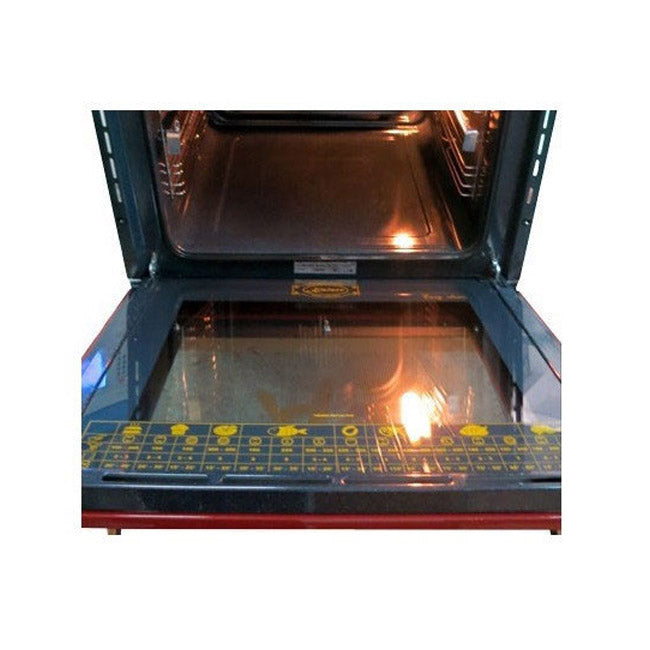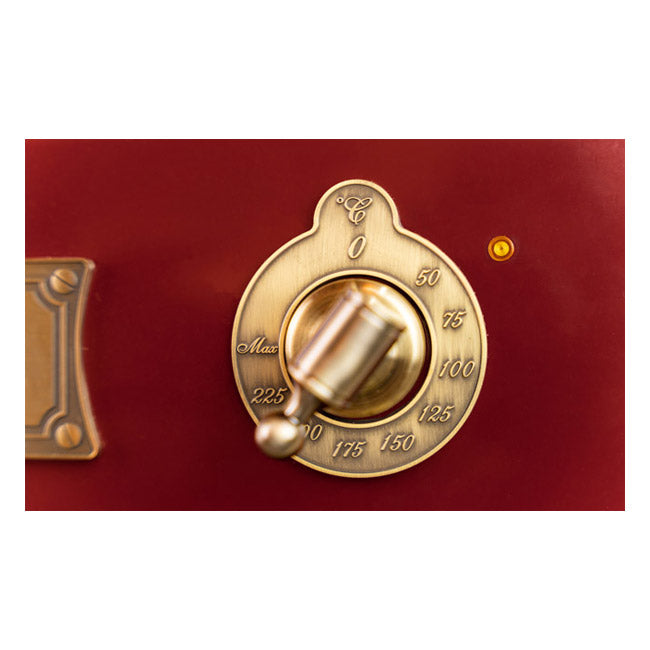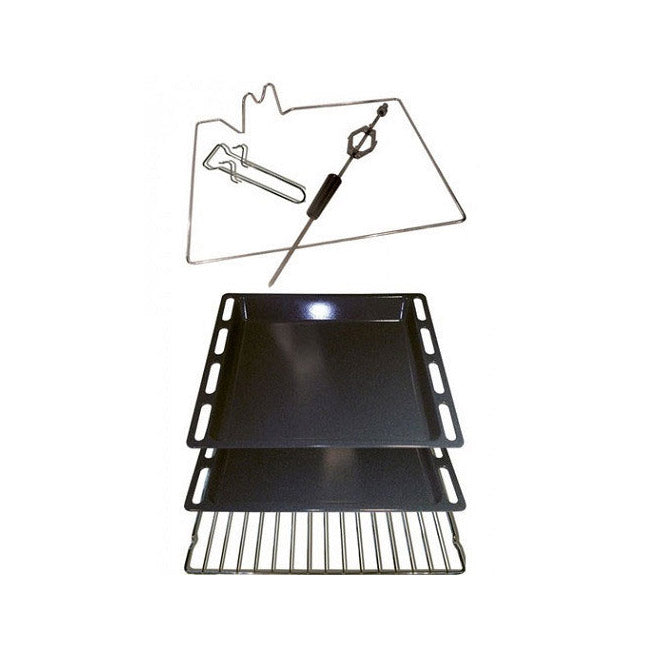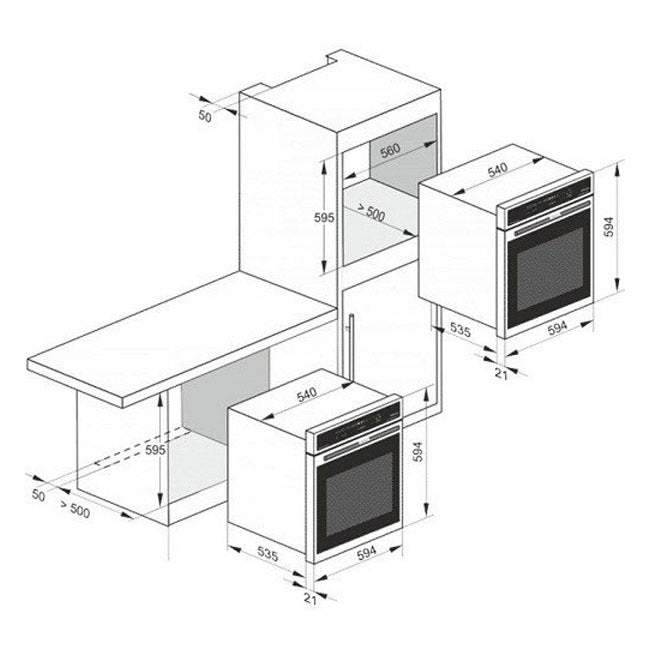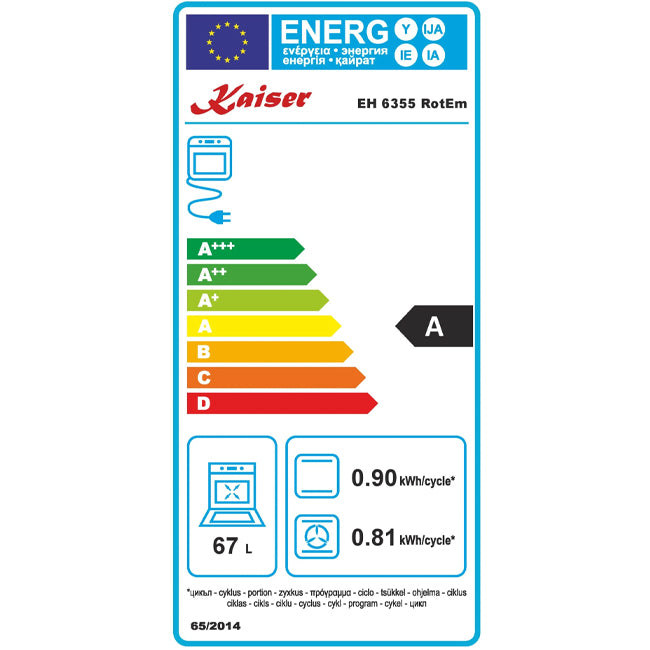 FREE SHIPPING

We offer a free delivery service on all appliances delivered in the UK.

30 DAY RETURNS

Hassle-free retuns if you are not 100% happy with your new appliance.

2 YEAR WARRANTY

Have complete peace of mind, with a 2 year warranty on all Kaiser appliances.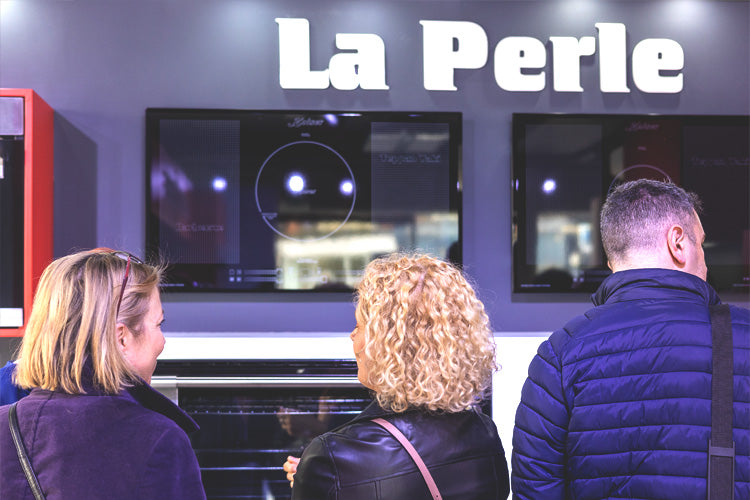 Virtual Showroom Appointments
Want to see our products live but can't make it to London? Book a free video call with our specialists.
We'll show you in detail any appliances you're interested in, answer any questions you may have, and provide expert advice and guidance.
Book Appointment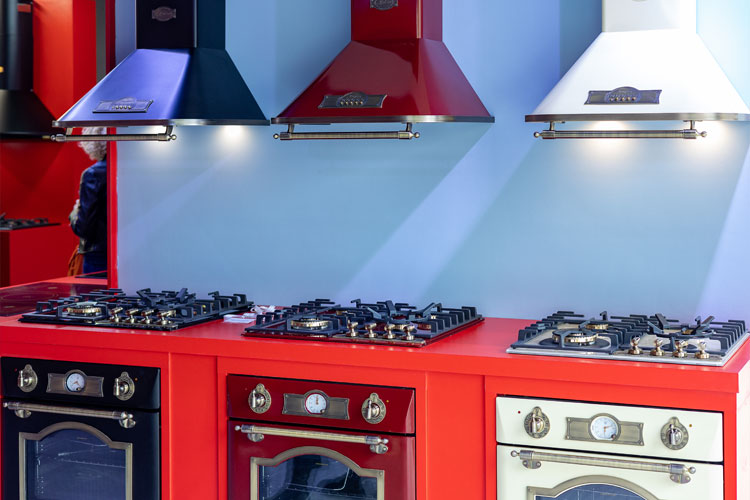 Save up to 13%
Supercharge Your Savings with Our Premium Kitchen Appliance Bundles! Upgrade your kitchen while saving up to 13% with our exclusive bundles. Whether you're eyeing a sleek combination of ovens, cooker hoods, hobs, dishwashers, and fridges from our thoughtfully crafted collections or want to curate your own set, we've got you covered. Unleash your inner chef and design the kitchen of your dreams while enjoying unbeatable discounts
Explore Bundles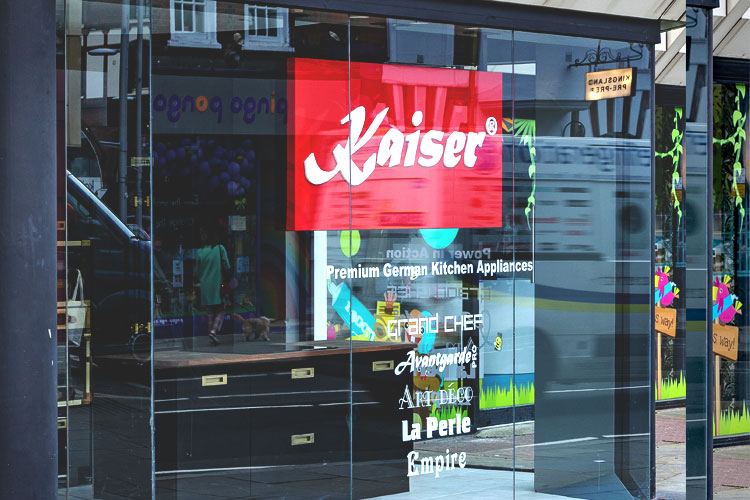 Visit Our London Showroom
We are happy to announce the opening of our new London Showroom, situated on Kings Road in Chelsea. Inside you will find an extensive collection, showcasing Kaiser's top appliances, spanning a massive selection of ranges, colours and designs.
Opening Times
German Design Award Winners