SKU: EH 6355 & KCG 6335 & A 6315 Ivory
Regular price
£1,947.00
Sale price
£1,699.00
Unit price
per
Sale
Sold out
This is our Empire electric oven,4 burner gas hob & chimney cooker hood bundle in traditional ivory. A full set of matching, traditional-style kitchen appliances to kit out your kitchen for less. Our Empire collection is renowned for the classical, timeless style and core colours to make your perfect traditional kitchen.
These appliances blend modern cooking technologies with true style for the perfect balance in your home. Love your kitchen & enjoy cooking with the Kaiser Empire collection.

Oven dimensions = H x 59.4cm, W x 59.4cm, D x 56.6cm
Hob dimensions = W x 58cm, D x 51cm, H x 5.5cm
Hood dimensions; H x 86.5cm, W x 60cm, D x 48cm
EH 6355 ElfEm - Empire Electric Oven product details
KCG 6355 ElfEm Turbo - Empire Gas Hob product details
A 6315 ElfEm Eco - Empire Cooker Hood product details
Oven
Multi-functional electric oven, with 8 operating modes
Traditional enamelled ivory finish
Double infrared grill
Built-in electric rotating rotisserie
Fan-assisted cooking
Self-clean function
Electronic-analogue timer (set total cooking time/on-off time etc)
Energy efficiency class A
Product Dimensions = 59.4 × 59.4 × 56.6
The Kaiser Empire EH 6355 ElfEm is a standard-sized, built-in, single-electric oven. This is a stunningly beautiful oven. With an enamelled ivory finish that gives a vintage look and style to make it a perfect option for your traditional style of kitchen.

Designed to make your life & cooking easy, with 8 easy-to-use operating features. These include a double infrared grill, top and bottom heat, and fan-assisted cooking. However, one thing that sets this oven apart, is the fantastic electric rotating rotisserie. This is included with your purchase and allows you to cook a piece of meat evenly, as it turns in the cavity whilst cooking. This is also the perfect way to cook a whole chicken, for juicy meat and crispy skin!

This oven is especially easy to clean and maintain too with enamel panels that can be wiped clean and a self-clean function. This allows you to spend more time on the things that matter, rather than hours cleaning the inside of an oven.

The bronze metal control knobs are highly durable (definitely not cheap plastic!), as is the front handle. And the analogue timer keeps the traditional look consistent, whilst still having an audible electronic timer for you to set cooking times with ease. This is a fantastic, high-quality oven for those who want great quality food, from a modern appliance, without any sacrifice on maintaining the style & look of your beautiful kitchen.
Hob
Traditional ivory gas hob on a glass cooktop, with real brass burners & bronze metal plate
Preset for mains gas. Nozzles for 30 mbar and 50 mbar are included for LPG/propane
4 gas burners - 1x triple Turbo burner, 2x standard burners, 1x economy burner
Cast iron wok adapter included with your purchase
Front-mounted gold control knobs
One-handed ignition - no need for extra buttons or manual lighting
Removable cast iron supports that can be cleaned in your dishwasher
Flame failure safety device - gas supply is cut-off if the flame is extinguished
Product dimensions (cm) = H x 5.5, W x 58, D x 51
Countertop cutout size required (cm) = W x 56, D x 49
The Kaiser KCG 6335 ElfEm Turbo is our Empire Turbo Gas Hob in a traditional ivory finish. This is a gas-on-glass cooktop, with a front bevel on the glass surface to provide a smooth transition between the cooktop & your kitchen countertop.

This stylish hob features 4 gas burners; a triple Turbo burner, 2 standard burners & a smaller economy burner. This allows you to cook with a variety of pots & pans at the same time for perfect results when cooking meals for your family & friends. A wok adapter is also included with your purchase. This is best utilised on the triple Turbo burner, but you can use it on any burner of your choice.

All Kaiser gas appliances are equipped with our automatic pilotless ignition. Simply turn the elegant gold knobs to ignite any of the reliable burners. And, of course, our control knobs are front-mounted so you don't need to reach over any naked flames. Your safety is always of paramount importance. This is why we also have our flame failure safety device, which will cut off the gas supply automatically in the event the flame is unexpectedly extinguished.

Our favourite elements are the sturdy cast iron supports - these are removable and can be easily cleaned either by a wipe or by placing them inside your dishwasher. That's right, we make your life easier by having dishwasher-safe components for easy cleaning. We're sure you'll love this too!
Hood
Traditional style chimney cooker hood, in our beautiful ivory colour
Air extractor mode; for external fume extraction
Odour absorber mode; for internal filtering & purification where external extraction is not possible
High performance - 910 m³/h max extraction in air extractor mode (820 m³/h in odour absorber mode)
2x LED lamps (operated separately to extraction)
3-speed control (low, medium, high)
Simple 5-button control panel (lighting on/off switch, low/medium/high-speed controls, power off)
Dimensions (cm) H x 86.5, W x 60, D x 48
The Empire A 6315 ElfEm Eco is a 60cm width, traditional & beautiful ivory colour variation of our popular wall-mounted cooker hood.

This hood has a glossy ivory finish, with metallic & bronze detailing. It's these details that make you fall in love with this product. With the striking Kaiser brand plate on the chimney, the easy-to-use 5-button control panel, and our favourite feature - the handle. This handle is perfect for quickly hooking a utensil, oven mitts, or even a towel as you're busy cooking in your kitchen.

As with all Kaiser cooker hoods, there's a choice of two operating modes to suit your kitchen layout & installation. Either use the recommended air extractor mode, for maximum performance capability. Or set up in odour absorber mode (also known as recirculation mode), if your kitchen does not allow for external extraction.

This cooker hood has a standard 3-speed control - low, medium and high. And, has 2x LED lamps to sufficiently light your cooktop.
View full details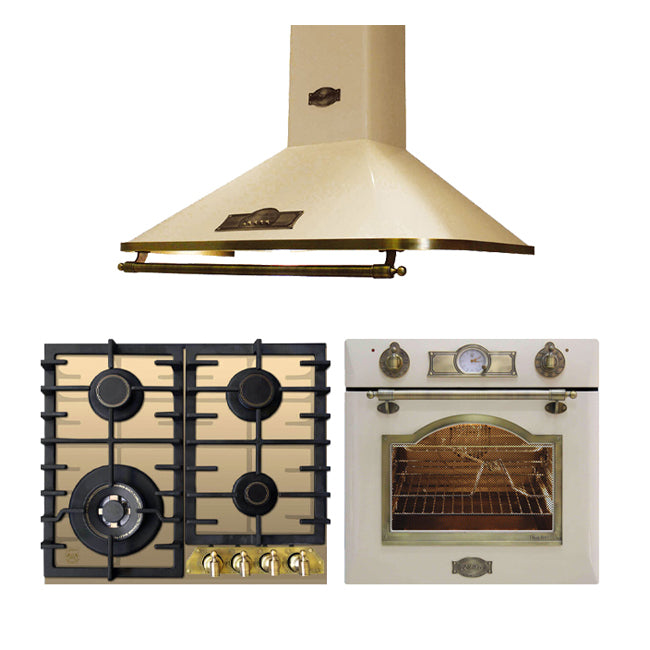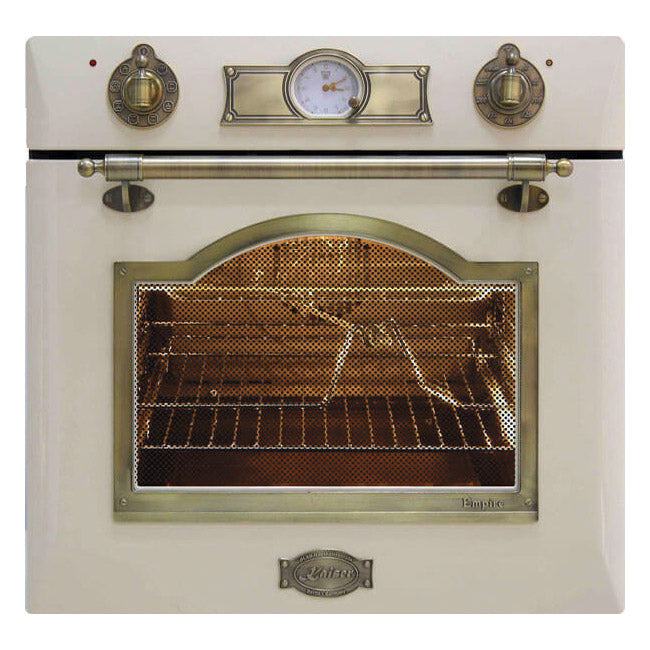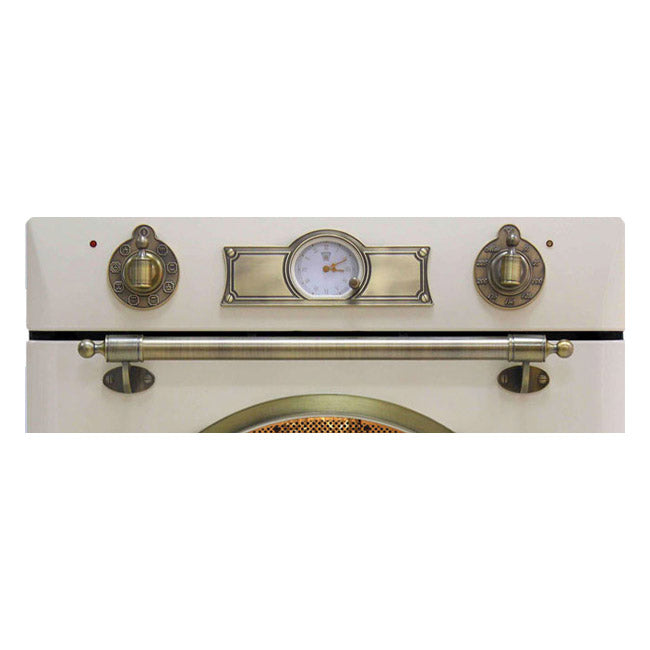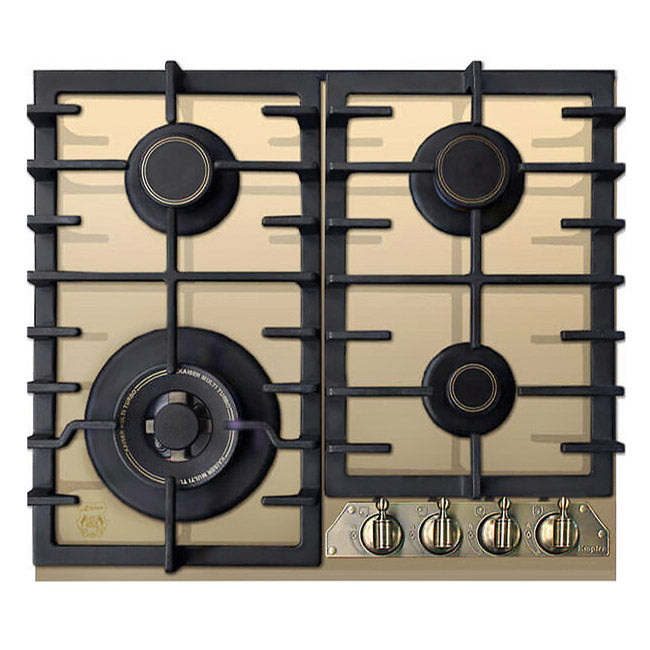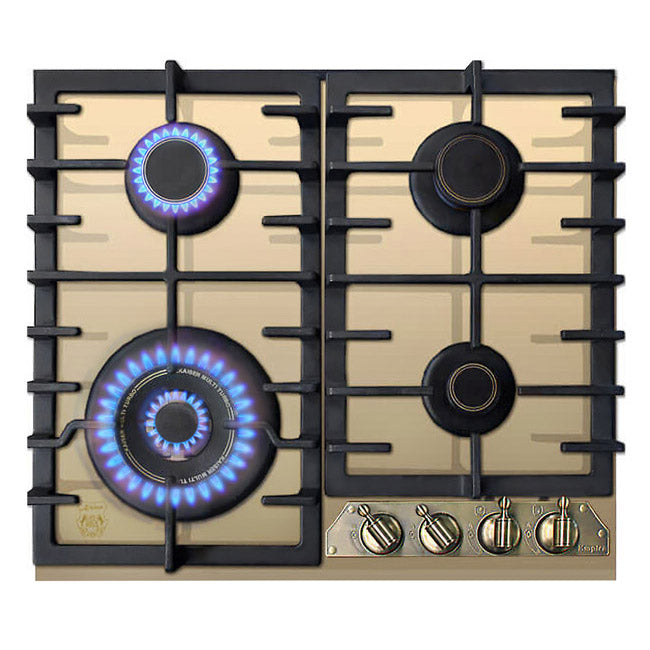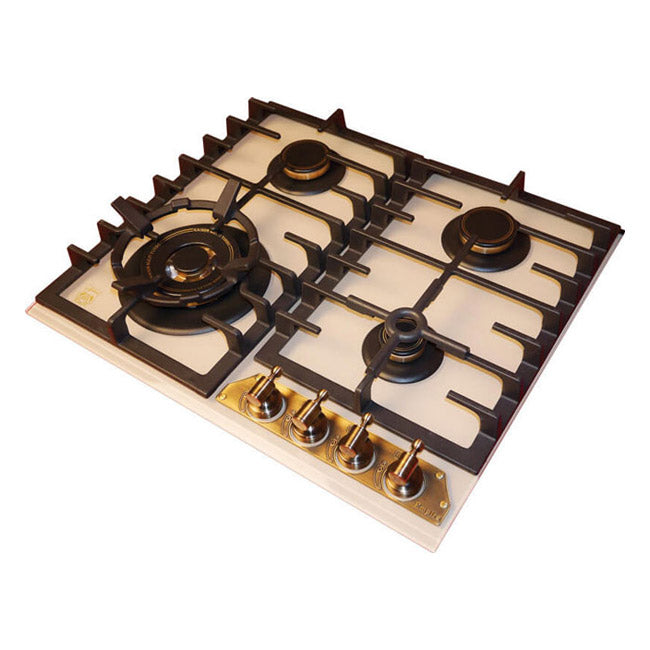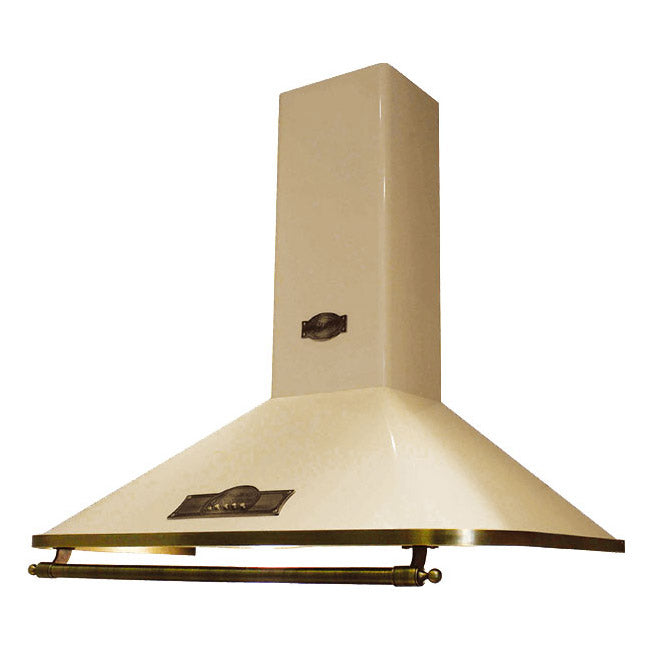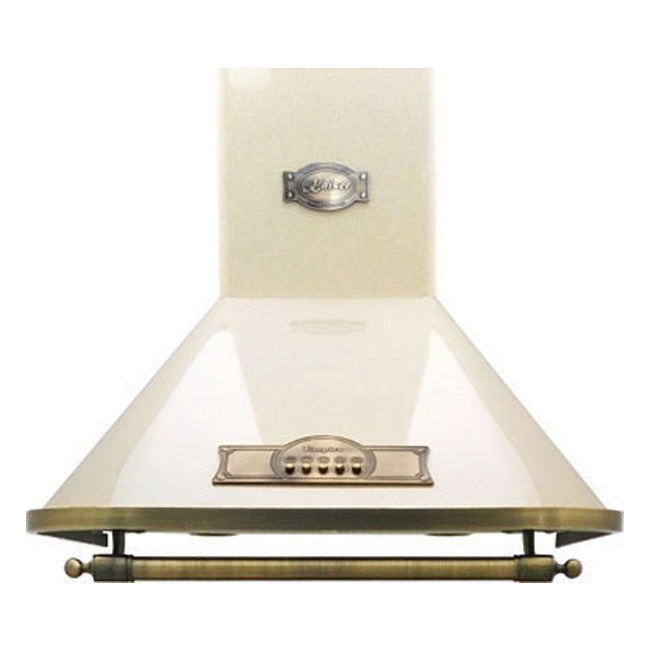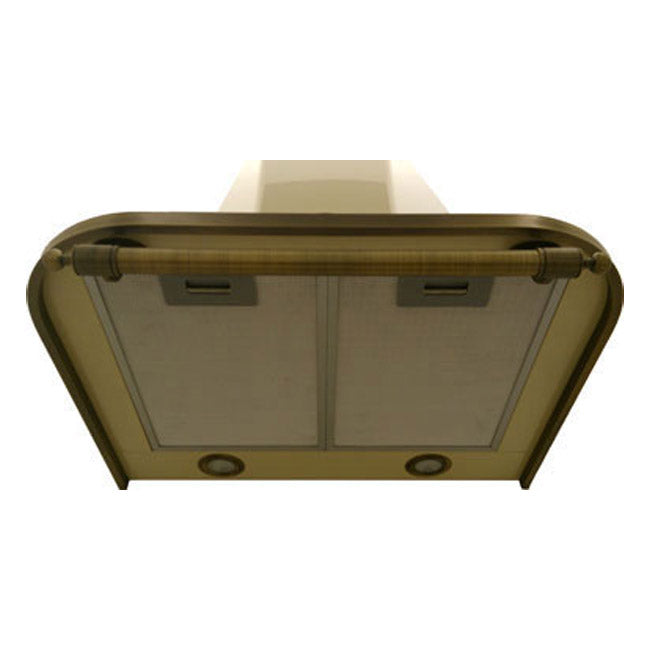 FREE SHIPPING

We offer a free delivery service on all appliances delivered in the UK.

30 DAY RETURNS

Hassle-free retuns if you are not 100% happy with your new appliance.

2 YEAR WARRANTY

Have complete peace of mind, with a 2 year warranty on all Kaiser appliances.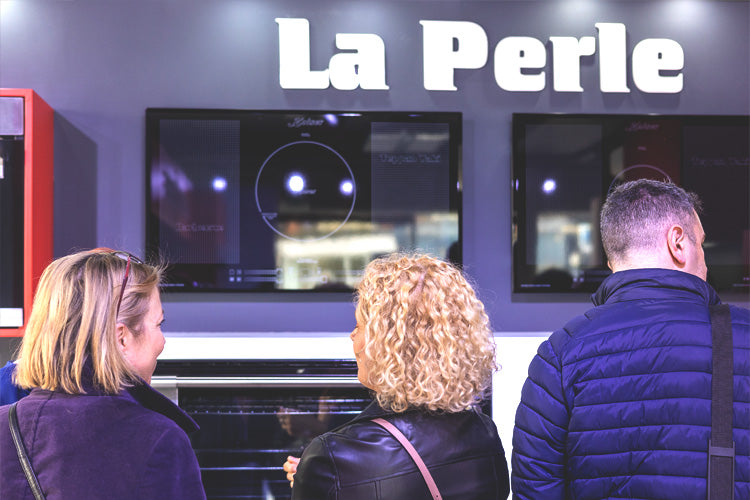 Virtual Showroom Appointments
Want to see our products live but can't make it to London? Book a free video call with our specialists.
We'll show you in detail any appliances you're interested in, answer any questions you may have, and provide expert advice and guidance.
Book Appointment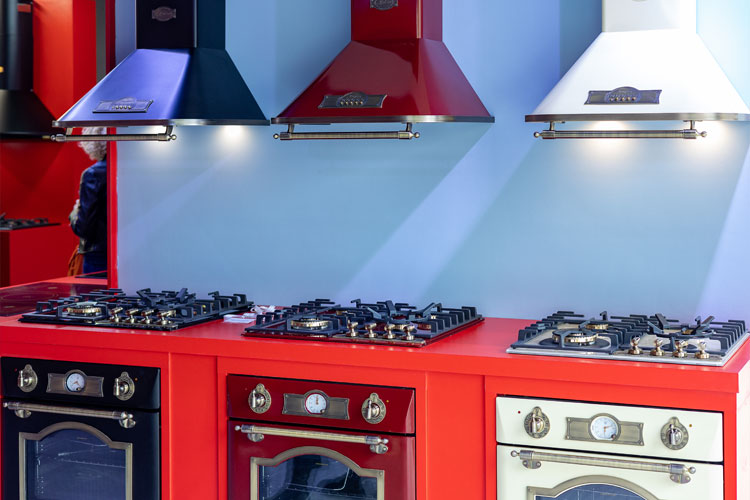 Save up to 13%
Supercharge Your Savings with Our Premium Kitchen Appliance Bundles! Upgrade your kitchen while saving up to 13% with our exclusive bundles. Whether you're eyeing a sleek combination of ovens, cooker hoods, hobs, dishwashers, and fridges from our thoughtfully crafted collections or want to curate your own set, we've got you covered. Unleash your inner chef and design the kitchen of your dreams while enjoying unbeatable discounts
Explore Bundles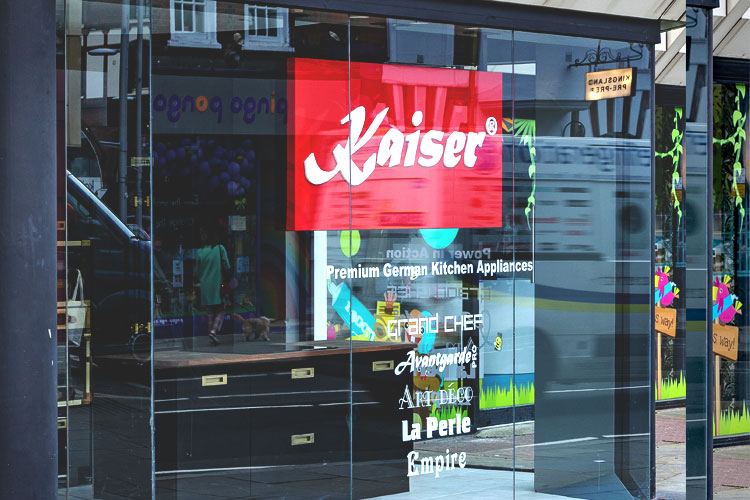 Visit Our London Showroom
We are happy to announce the opening of our new London Showroom, situated on Kings Road in Chelsea. Inside you will find an extensive collection, showcasing Kaiser's top appliances, spanning a massive selection of ranges, colours and designs.
Opening Times
German Design Award Winners