SKU: EH 6367 & EM2510 Black
Regular price
£1,168.00
Sale price
£1,019.00
Unit price
per
Sale
Sold out
This is our Grand Chef electric oven & Avantgarde Pro microwave bundle in black. The perfect combination for modern built-in cooking appliances for your kitchen. Our Grand Chef collection features new technologies & features making them most suitable for modern kitchens. With easy-to-use controls, up-to-date designs, and core colour options to enhance your love of your home.
Our Avantgarde Pro collection is ideal if you're a home cook that obsesses over quality, durability, function, and form over design. A modern range of high-quality appliances that will enhance your home. Bring the joy back into cooking in your kitchen with this Kaiser Grand Chef & Avantgarde Pro combination.
Single Oven dimensions = H x 59.1cm, W x 58.8cm, D x 55.5cm
Compact Oven dimensions = H x 39cm, W x 59.5cm, D x 34.5cm
EH 6367 - Grand Chef Single Oven product details
EM 2510 - Grand Chef Built-In Microwave product details
Single Oven
Ultra-modern black glass finish
Multi-functional electric oven, with 10 operating modes
Double infrared grill
Pizza function - for the perfect crispy base
In-built electric rotating rotisserie - for perfect meats and rotisserie chicken
Fan-assisted
Self-clean function
Energy efficiency class A
Dimensions (cm): H x 59.1, W x 58.8, D x 55.5
The Grand Chef EH 6367. An ultra-modern electric oven, with a clean, stylish black glass finish - the perfect choice for a modern luxurious kitchen. Easy to operate with a central digital display timer and control knobs.
There are 10 operating modes for this oven, so plenty of options for perfectly cooking your food. There's a double infrared grill, fan-assisted top and bottom heat, and our famous electric rotating rotisserie - for cooking large chunks of meat or the perfect rotisserie chicken. And, our favourite feature is the Pizza function - this fabulous addition allows you to cook the perfect crispy pizza that will rival an authentic Italian pizza chef
Our ovens are always really easy to clean and maintain, with enamel panels and a self-clean function, to allow you to spend more time on the things that matter, rather than spending hours cleaning the inside of an oven. A fantastic, premium quality electric oven for those who want a wide variety of perfectly cooked foods. 
Microwave
Black PMMA glass
Multi-functional built-in microwave oven, with 21 operating modes
Electronic timer & button controls
Grill function (1,300 W power)
Hot air function (2,300 W power)
Microwave function (900 W power)
Defrost by food weight
Automatic cooking programs
Build you own programs (up to 4 can be personalised just for you)
Dimensions (cm): H x 39, W x 59.5, D x 34.5
The Avantgarde Pro EM 2510 built-in microwave. This fantastic microwave oven is designed to be built into your kitchen to build a range of cooking options for modern living. Much more than a standard microwave, our Avantgarde Pro features both grill and fan-assisted cooking options to allow you to cook in a variety of different ways from this single appliance.
In fact, this luxurious microwave has a total of 21 different operating modes - even allowing you to program 4 of your own favourites to personalise your appliance. Finished in black PMMA glass, which is best suited to a modern kitchen style.
View full details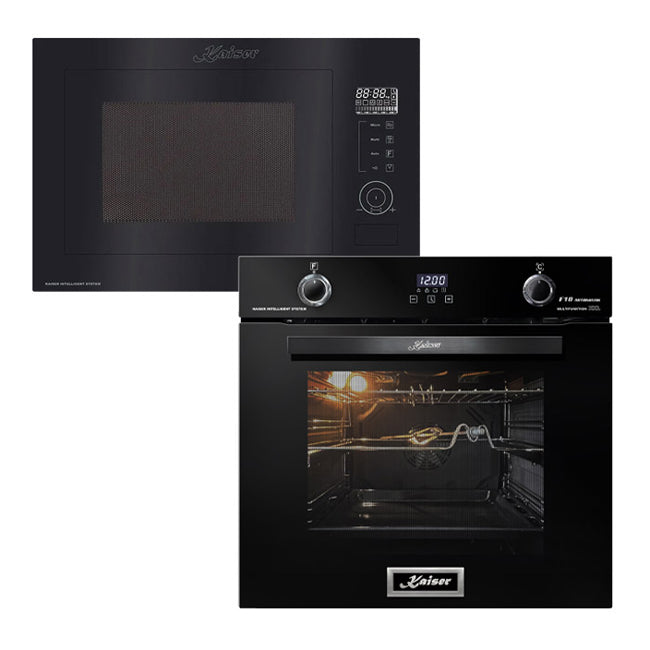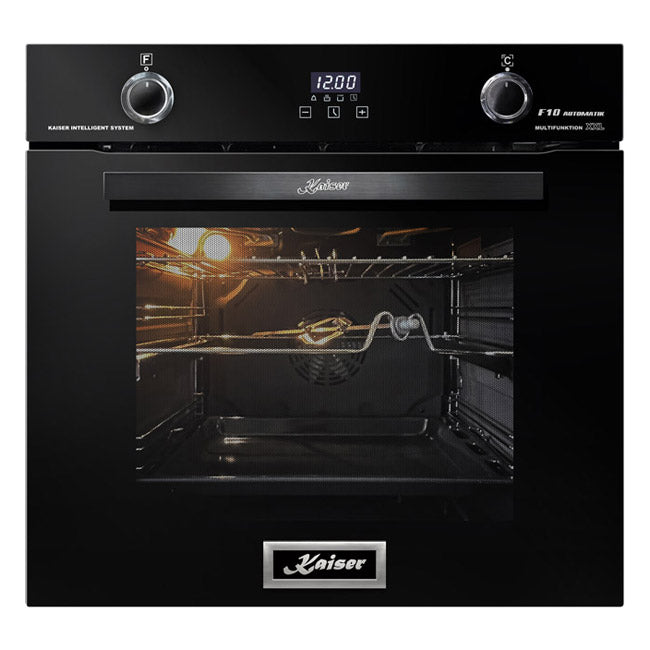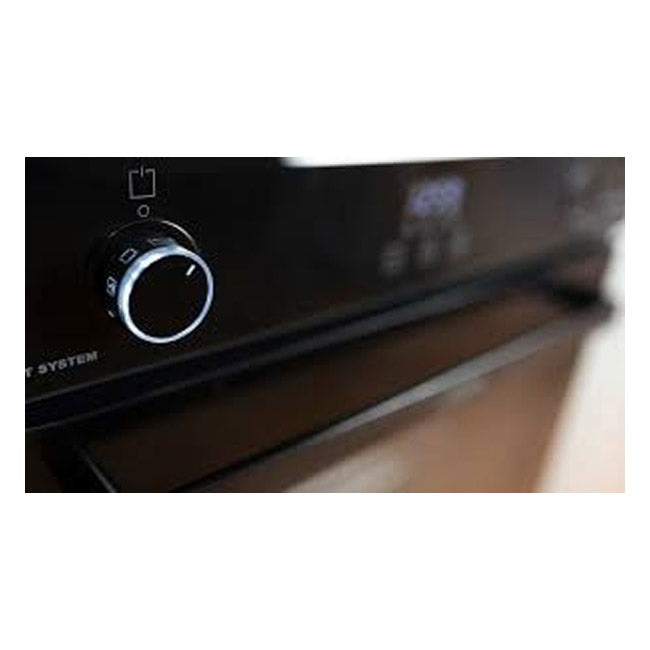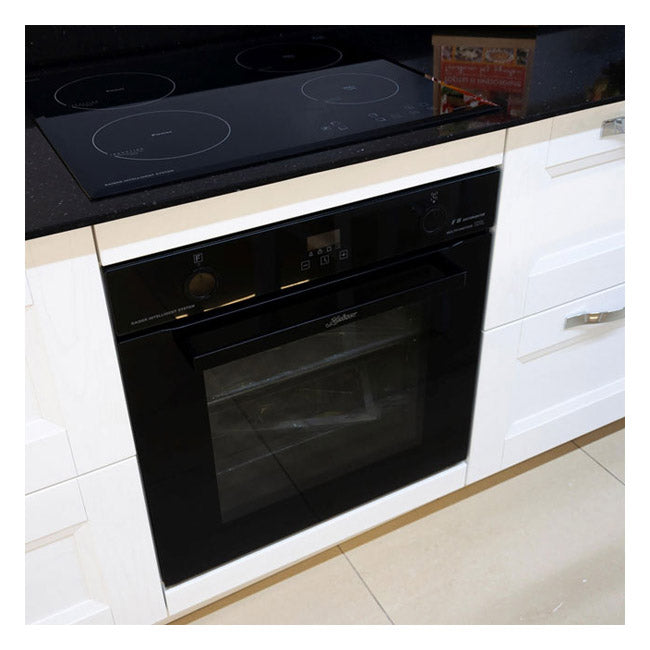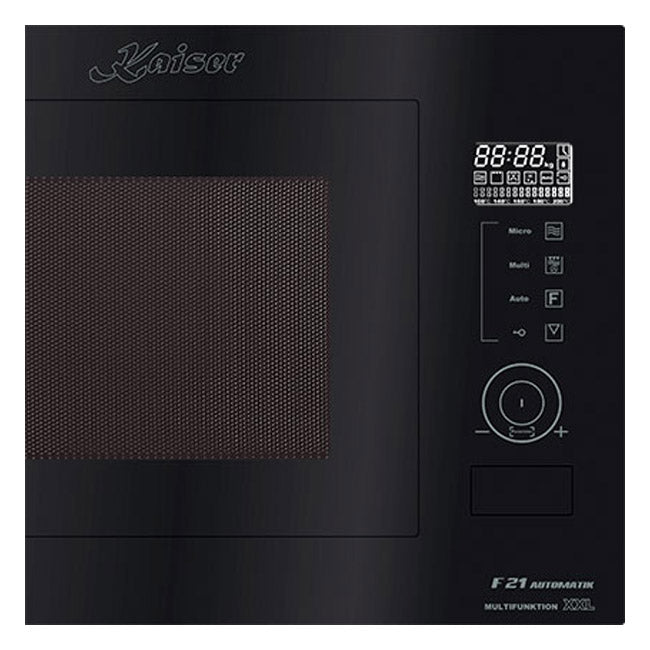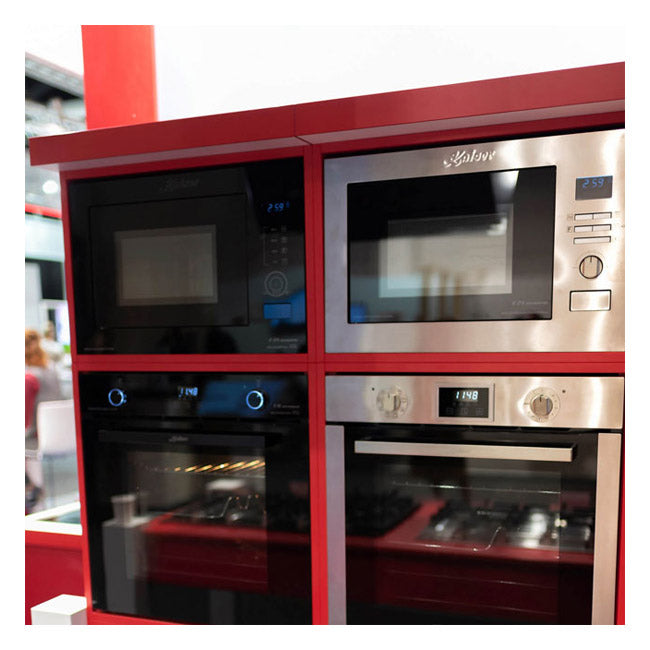 FREE SHIPPING

We offer a free delivery service on all appliances delivered in the UK.

30 DAY RETURNS

Hassle-free retuns if you are not 100% happy with your new appliance.

2 YEAR WARRANTY

Have complete peace of mind, with a 2 year warranty on all Kaiser appliances.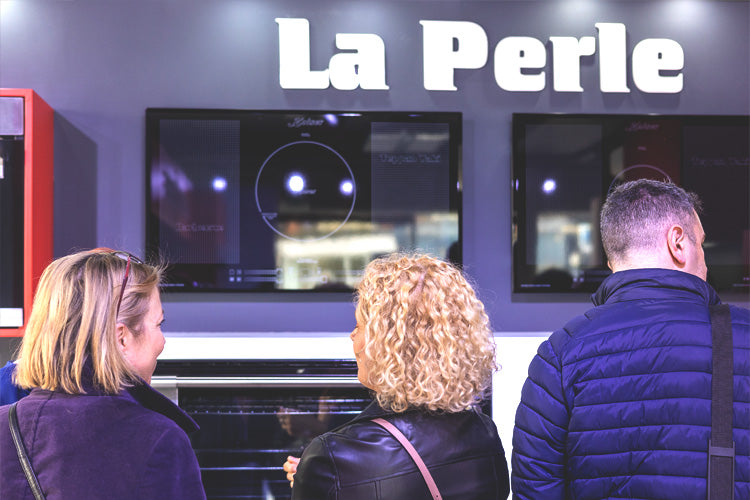 Virtual Showroom Appointments
Want to see our products live but can't make it to London? Book a free video call with our specialists.
We'll show you in detail any appliances you're interested in, answer any questions you may have, and provide expert advice and guidance.
Book Appointment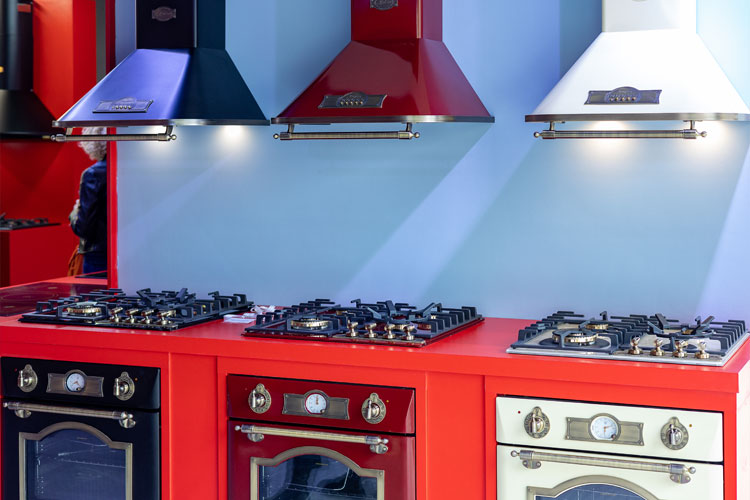 Save up to 13%
Supercharge Your Savings with Our Premium Kitchen Appliance Bundles! Upgrade your kitchen while saving up to 13% with our exclusive bundles. Whether you're eyeing a sleek combination of ovens, cooker hoods, hobs, dishwashers, and fridges from our thoughtfully crafted collections or want to curate your own set, we've got you covered. Unleash your inner chef and design the kitchen of your dreams while enjoying unbeatable discounts
Explore Bundles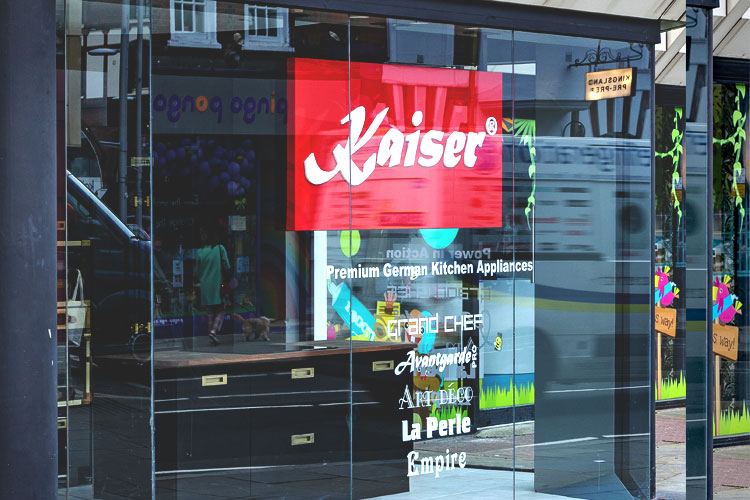 Visit Our London Showroom
We are happy to announce the opening of our new London Showroom, situated on Kings Road in Chelsea. Inside you will find an extensive collection, showcasing Kaiser's top appliances, spanning a massive selection of ranges, colours and designs.
Opening Times
German Design Award Winners