SKU: KCT 777 FI
Regular price
Sale price
£729.00
Unit price
per
Sale
Sold out
Induction, black ceramic glass hob
POWER SLIDE power control & full touch electronic controls
FREE ZONE technology - adaptable heating zones, that allow you to cook in any convenient area of the hob
5 QuickHeat induction cooking zones - 2x FREE ZONE (200mm x 400mm / 200mm x 200mm) & 1x circular zone (210mm)
Barbeque cooking function
Teppan Yaki cooking function
High-speed heating power
Child lock
Flat & sleek one-piece surface that is easy to clean
Dimensions (cm); W x 77, D x 52, H x 5.5
The KCT 777 FI La Perle Induction Hob. A large, superbly luxurious induction cooktop that is absolutely packed with useful technology & features.

The beautiful black ceramic glass offers a large cooking area, suitable for a family kitchen, with a total of 5 QuickHeat cooking zones. These include a large circular zone in the centre of the appliance & 2 FREE ZONE cooking areas at either side. These zones offer a highly adaptable cooking surface, as they can be used as either a huge 200mm x 400mm rectangular cooking zone, or broken down into 4 square cooking zones to give you an abundance of space for preparing meals. And, by using our POWER SLIDE control you can boost the level of heat into any of the 5 cooking zones to offer a fantastic solution to having all food cooked on time.

The FREE ZONE areas also offer additional cooking functions for either Barbeque or Teppan Yaki cooking. Both of these are particularly exceptional when entertaining, and will certainly get your guests talking (and maybe a little jealous of your fabulous cooktop!).

The flat, sleek one-piece glass surface ensures that the cooktop is also low maintenance, and really easy to simply wipe clean.

Everything you need for your family kitchen.

Full Description
FREE ZONE

Induction ceramic glass hob with free heating zones, which allows you to cook in any convenient area.

Rectangular shaped induction coils
Number, shape and size of the cooking utensils are not limited
Complete freedom of movement for the utensils on the heating field
Activation of the heating zone only under the utensils
High speed heating power
Keep warm heating functionality
Timer / minute counter for each of the heating zones
Safety Guard automatic shutdown technology
Residual heat indicators
Full touch electronic control
POWER SLIDE power control
Child lock
Barbecue function

When the Barbecue function is switched on, food is cooked over a long period of time (from 2 to 20 hours, depending on the size) at a temperature ~180 °C. This makes the food amazingly tender and tasty!

Teppan Yaki function

Teppan Yaki is a Japanese way of frying food on a special tray, which is called Teppan Yaki in Japanese. In Teppan Yaki mode, the dishes are heated to approximately 230 °C. Due to the high temperature, the intensity and speed of cooking increases significantly, which allows your foods to maintain their beneficial properties and bright taste.

Ceramic hobs

Induction heating elements provide powerful heat and ensure the quickest start facility. The ultimate temperature can be achieved incredibly quickly which results in time and energy saving. This capacity makes the high quality ceramic glass hobs similar to gas cookers. The hobs feature an elegant design which adds a sophisticated style to your kitchen. Ceramic hobs are easy-to-operate and easy-to-clean. The heating elements are controled by means of non-stage controls.

Residual heat indicator

All the electric hobs by Kaiser are equipped with residual heat indicators ensuring users safety. The LED is lit until the temperatue of the corresponding heating zone drops below 60°C. Switched off heating zones can be used for warming up dishes which ensures energy saving.

Electronic precise simmer control

The system provides automatic lowering of the temperature according to your selection. First, the cooking zone is heated-up and then switches off automatically to preserve the temperature at your preselected level.

Ceramic hob with bevelled sides

This hob features a flat one-piece ceramic surface that is sleek, with slightly bevelled edges. The hob design not only impresses aesthetically but also ensures easy and convenient cleaning.
Specification
Cooktop

Finishing:

Black glass with bevels

Dimensions (W × D × H, cm):

Width (cm): 77
Depth (cm): 52 
Hight (cm): 6.2

Niche dimensions (W × D, cm):

width (cm): 74
depth (cm): 49
min. height (cm): 3.8

Heating elements:

5 QuickHeat inductions cooking zones, 
from that 2 × 2 flexible FREE-ZONE + round zone

Cooking zones:

Induction super quick heating elements – 5 zones with Power-Boost system: 
2 united heating zones 200×400 mm – 3.5 kW (4.3 kW) Power function), each of 
2 heating zones 200×200 mm – 1.8 (2.3 Power function) kW 
1 heating zone Ø 210 mm – 2 (2.3 Power function) kW

Separate residual heat indications:

5

Heating zone control:

Touch control + Power Slide

Temperature control:

Power Slide power slide control with LED indication

Automatic temperature control:

yes

Electronic child lock:

yes

Technical details

Dimensions in packaging (W × D × H, cm):

87.3 × 62.5 × 14.5

Energy source:

Electric power

Nominal voltage (V):

220 – 240

Frequency (Hz):

50

Total power (kW):

7.8

Meets safety regulations:

yes

Net weight (kg):

12.75

Gross weight (kg):

15.3

GTIN (barcode)

4032495081406
Video
Downloads
View full details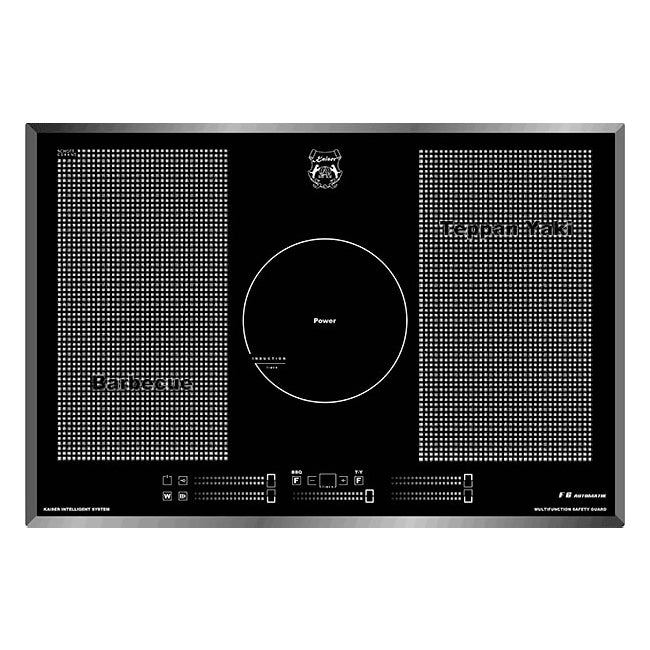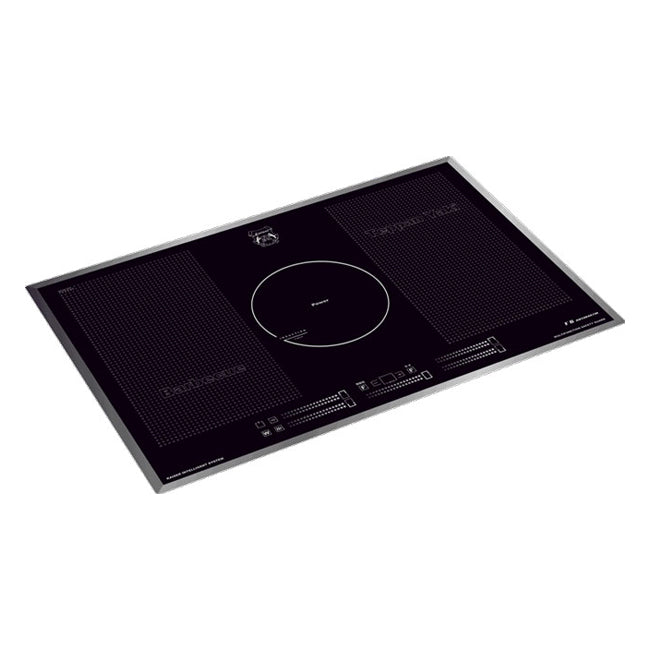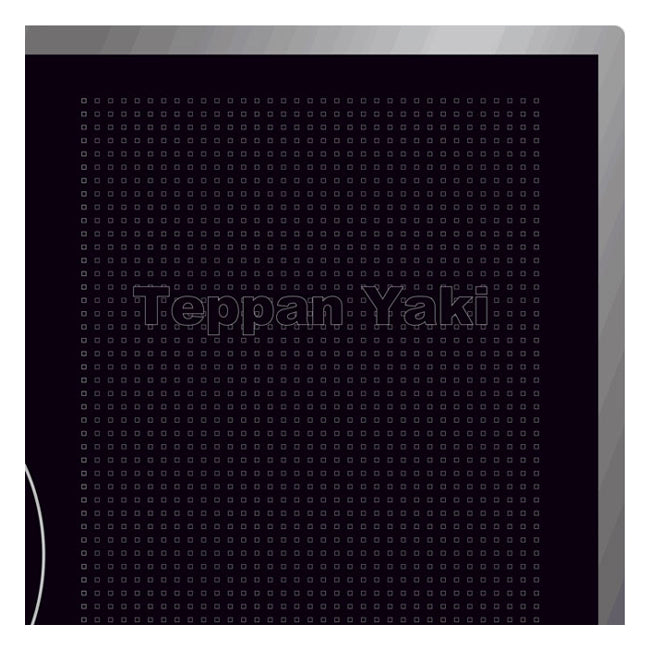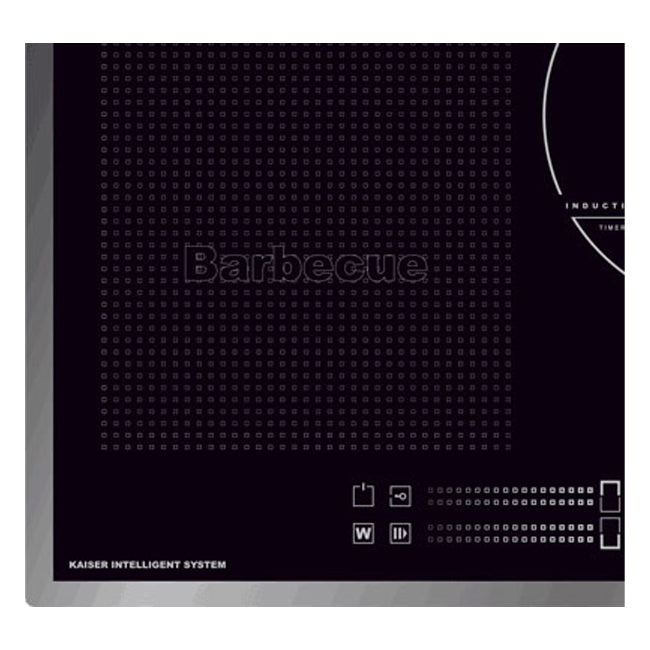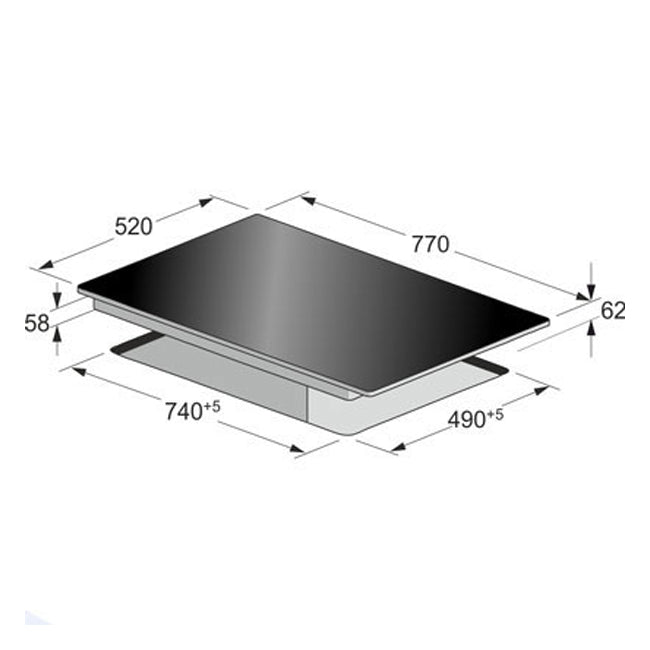 FREE SHIPPING

We offer a free delivery service on all appliances delivered in the UK.

30 DAY RETURNS

Hassle-free retuns if you are not 100% happy with your new appliance.

2 YEAR WARRANTY

Have complete peace of mind, with a 2 year warranty on all Kaiser appliances.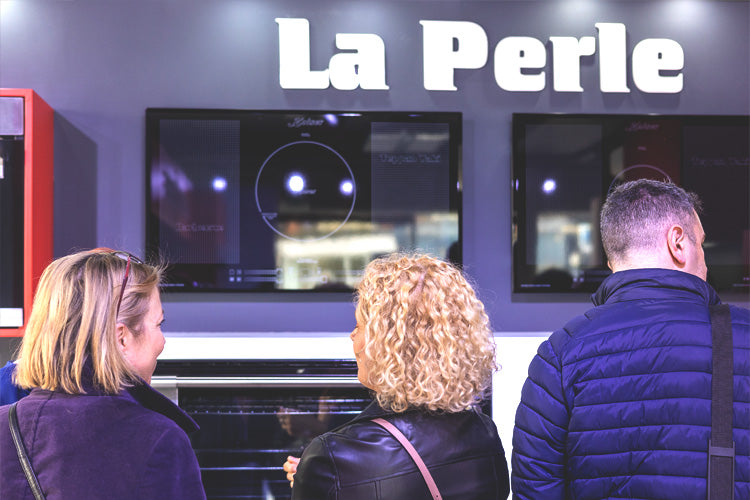 Virtual Showroom Appointments
Want to see our products live but can't make it to London? Book a free video call with our specialists.
We'll show you in detail any appliances you're interested in, answer any questions you may have, and provide expert advice and guidance.
Book Appointment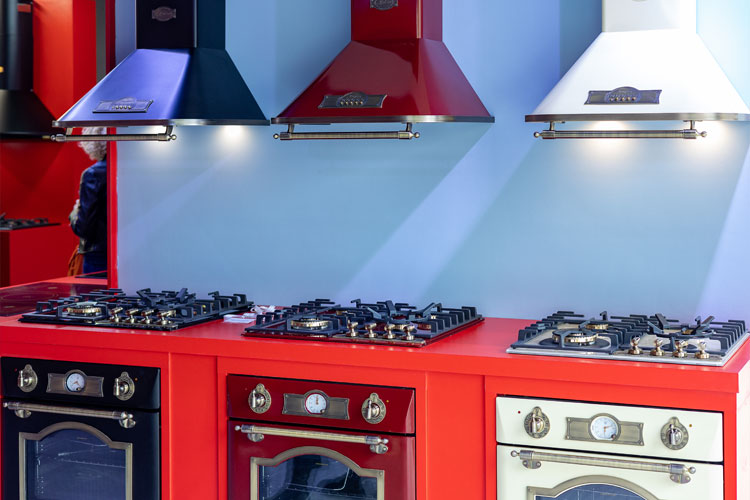 Save up to 13%
Supercharge Your Savings with Our Premium Kitchen Appliance Bundles! Upgrade your kitchen while saving up to 13% with our exclusive bundles. Whether you're eyeing a sleek combination of ovens, cooker hoods, hobs, dishwashers, and fridges from our thoughtfully crafted collections or want to curate your own set, we've got you covered. Unleash your inner chef and design the kitchen of your dreams while enjoying unbeatable discounts
Explore Bundles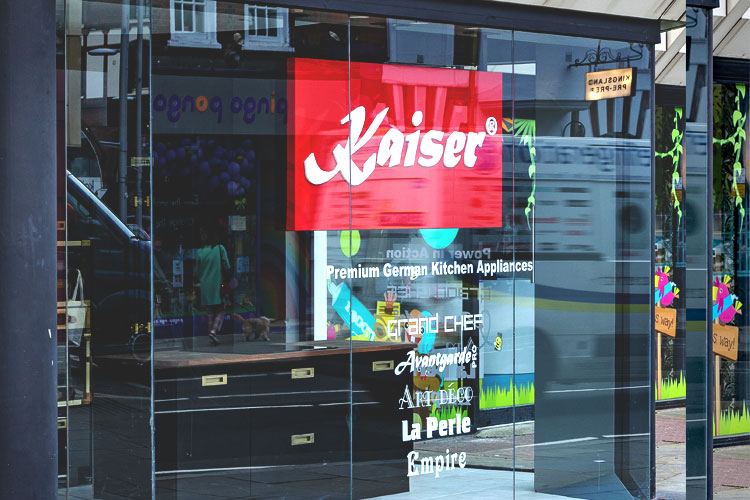 Visit Our London Showroom
We are happy to announce the opening of our new London Showroom, situated on Kings Road in Chelsea. Inside you will find an extensive collection, showcasing Kaiser's top appliances, spanning a massive selection of ranges, colours and designs.
Opening Times
German Design Award Winners