Range Cookers Buying Guide
In the market for a new Range Cooker for your kitchen but not sure where to start? Are there too many options and you're worried about fitting and installation? Maybe you know you want a new Ranger Cooker but just can't make up your mind about which model is right for you.
Whatever your needs, our helpful guide will help you to find your dream Ranger Cooker for every kitchen. We will take you through the steps of how to measure, making sure your Range Cooker fits. Understanding the differences between Induction and Dual Fuel Cookers. Then finally, pick your desired style and colour from one of our many exclusive collections.
What Size Range Cooker Is Right For You?
Some appliances can feel a little complicated to measure up, but not our Range Cookers. Measuring couldn't be simpler, giving you more time on deciding which style you like the most! Each one of our Range Cookers, regardless of fuel type, range, colour or price comes with the standard measurements of a 90cm Width, 90cm Height and 60cm Depth. All of our Range Cookers have a large 115-litre capacity.
All our freestanding Range Cookers have an industry-standard Width of 90 cm, so we would always recommend pairing these up with a Cooker Hood that is at least 90cm wide. Ensuring that your kitchen stays cool and odours are extracted efficiently.
For more information on measuring up your kitchen, or if you feel you are ready to start browsing, use the links below. If you have any questions, please feel free to read through our FAQ or get in touch with us via telephone, email or live chat.
Types of Range Cookers Explained
There are two different types of Range Cookers that you can choose for your kitchen. Both are excellent choices which offer their own unique benefits, styles and features. Make sure you understand the differences between these models before making your choice.
DUAL-FUEL RANGE COOKERS

A Dual Fuel Cooker provides amazing flexibility and space for easily creating amazing family meals. Many families with younger children prefer the visible flame on the Gas Hobs that come with a Dual-Fuel Range Cooker, as it indicates an obvious source of heat and potential danger.

Shop Dual Fuel Range Cookers

INDUCTION RANGE COOKERS

An Induction Range Cooker is an energy-efficient, easy-to-clean, modern electric cooker with a speedy Induction Hob on top. Induction technology uses magnetic currents to heat your pots and pans directly instead of the cooktop. Making mealtimes faster and easier.

Shop Induction Range Cookers
Which Style Is Right For You?
When it comes to finding the right style of Range Cooker for your kitchen, you will be spoilt for choice. Every Kaiser product is meticulously designed to the highest standards, winning us the German Desing Award multiple times.
So whether it be a modern styled Induction Range Cooker, with outstanding technology and operating modes. Or a timeless classic Dual Fuel Cooker with vintage aesthetics, we have styles and collections to suit every kitchen.
EMPIRE

Kaiser's Empire Ranger Cookers are our bestsellers, and it's easy to see why. With extraordinary rustic designs, these appliances are both elegant and robust. Offering a one-of-a-kind vintage style, in three unique colours, you'd be hard-pressed to find a better-designed and built classical-style appliance anywhere.

Shop Empire Range

AVANTGARDE PRO

For professional home chefs, the Avantgarde Pro range was designed with reliability, durability and functionality first. Built to last and never let you down, while sporting a robust heavy-duty, modern aesthetic.

Shop Avantgarde Pro Range
Range Cookers Key Features
Regardless of which Range Cooker you purchase from Kaiser, they are all designed to offer an exceptional level of functionality. Each of our Ranger Cookers, be it a Dual Fuel or Induction Cooker, is meticulously manufactured, providing state-of-the-art features, and making everyday cooking a breeze.
This includes everything from stylish, easy-to-use controls, offering you great accessibility, front-mounted control knobs, self-cleaning technology, and more. The list is massive so make sure you get to know all the great features all our different Ranger Cookers offer.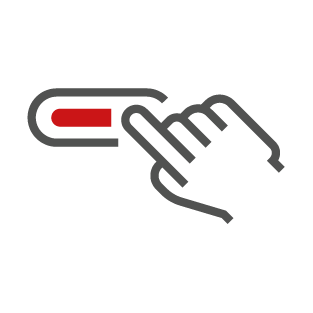 Power Slide Control. Super easy controls to set the heat to the desired temperature for perfect results when cooking for your family or friends.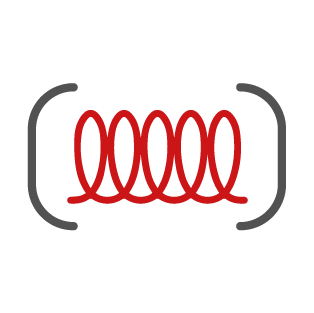 Free Heating Zones. Our Induction ceramic glass hobs are built with free heating zones, allowing you to cook in any convenient area.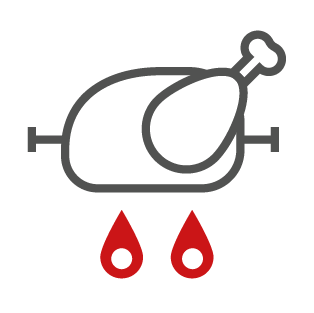 Electric Rotating Rotisserie. Perfect for cooking large pieces of meat, the rotisserie turns automatically proving even cooking.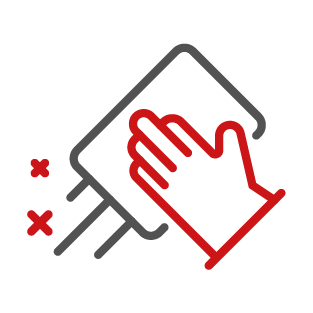 Easy To Clean. No need to scrub. Baked-on spots of grease and sauce can be easily removed in a blink!
Adding Hobs & Cooker Hoods
Compliment your kitchen style with a matching Hob and Cooker Hood. We have a fantastic range to suit all our Range Cookers, each with its own unique styles, features and aesthetics to suit any kitchen.
GAS & ELECTRIC HOBS

Our range of hobs focuses on helping you to create luxurious kitchens, without any compromise on performance. There's the standard gas burner hob, the stylish electric ceramic hobs, or the more modern induction hobs.

Shop all Hobs

COOKER HOODS

 Our premium quality cooker hoods are designed to match our cookers, ovens and hobs so that you can tailor them to your kitchen's look and feel. Our Hoods are uniquely designed, have a classical aesthetic, and are statement pieces for your kitchen

Shop all Cooker Hoods
FREE DELIVERY

Get free standard delivery for every order. Upgrade to super fast delivery if you're in a rush for your order.

30 DAY RETURNS

Changed your mind?

All our products can be returned to us within 30 days of receipt.

UK CUSTOMER SERVICES

We're here to help!

Tel: 020 3488 3229

Email: sales@kaiser.co.uk